INDONESIAN STUDENT GETS SIGNIFICANT ACHIEVEMENT IN EGYPT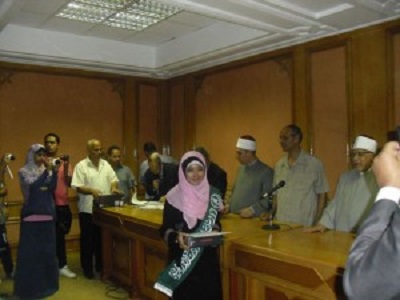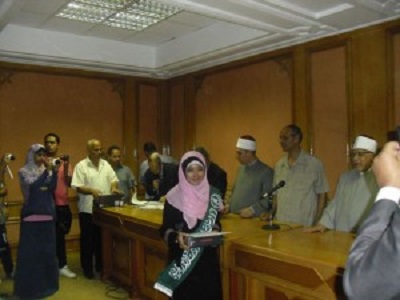 Cairo, 23 Dzulqo'dah 1435/18 September 2014 (MINA) – A student daughter from Serang, Banten Province, raised Indonesian reputation in Egypt after she got award of academic achievement on Tuesday (16 september).
Rahmawati, a student who is following a two-year program of Ma'had al-Azhar got award as the fifth best student at national level in Egypt, said Walisongo Study Group (Kelompok Studi Walisongo, KSW) in a statement received by Mi'raj Islamic News Agency (MINA).
The rector of Ma'had al-Azhar, Sheikh Jakfar Abdullah gave a certificate, a Tab and thousands pounds of money in auditorium of al-Azhar Conference Center (ACC).
Students from other Egyptian regions, such as Tanta, Tafahna, Fayoum, Luxor, and so on attended the event.
Representatives from Indonesia also attended the event such as Vice President of  unity of Indonesian student ( Persatuan Pelajar Mahasiswa Indonesia, PPMI)  Ahmad Hujaj Nurrohim; Foreign Division, Romal Mujaddid Ahda; Chairman of Wihdah, Chairia Ikrima Sofyan and administrator of Wihdah, Ika Nandang.
Rahmawati expressed her gratitude for the award. She hoped his friends would study diligently because the key to success is study hard.
Ma'had is facilitation provided by the al-Azhar authority as preparation of arabic ability for students. It is in order that college students do not have problem of language with their lecturers.
The achievement should trigger other students to do the best thing, so it can raise Indonesian reputation in international arena.
(L/R04/P009/P3)
Mi'raj Islamic News Agency (MINA)