Indonesia, Malaysia Resolve Border Issues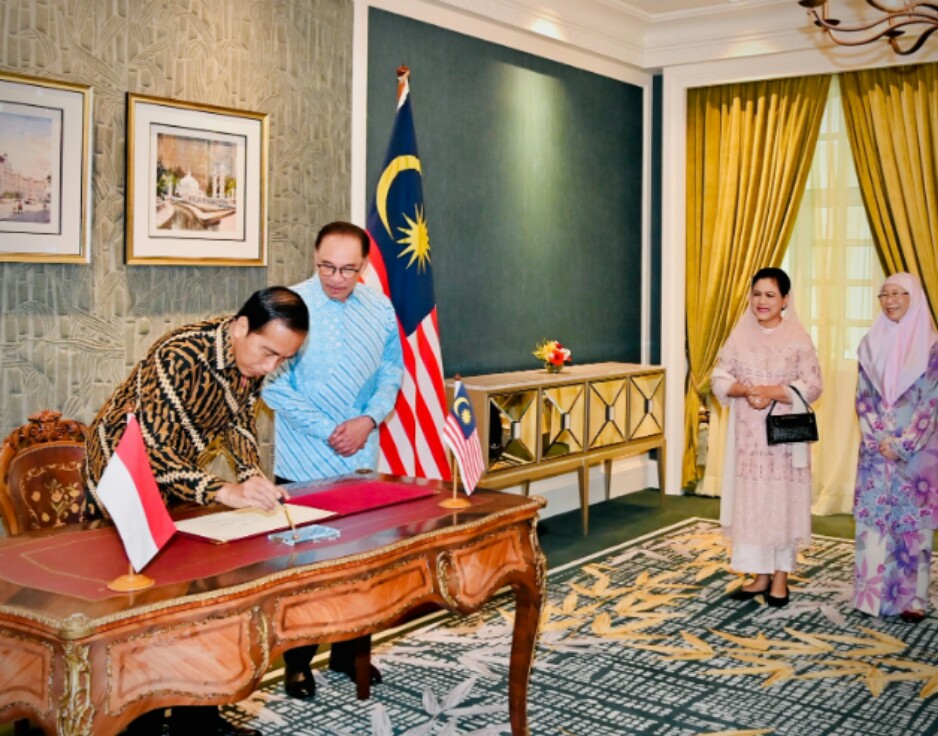 President Jokowi and PM Anwar Solve Border Issues (Photo: BPMI Setpres)
Putrajaya, MINA – Indonesian President Joko "Jokowi" Widodo and Malaysian Prime Minister (PM) Anwar Ibrahim discussed issues related to the process of negotiating territorial sea boundaries in the Sulawesi Sea and the Malacca Strait which were successfully completed after almost 18 years.
"18 years can be completed, thank God, thanks to Dato' Seri Anwar Ibrahim," the president said in a joint press statement after a meeting in Putrajaya, Malaysia on Thursday.
Jokowi also hopes that other border negotiation processes can be completed in the near future, including the borders at Sebatik and Sinapad–Sesai.
In addition, President Jokowi also welcomed the completion of a number of Memorandums of Understanding (MoU) between the two countries, including those related to border crossing agreements, border trade agreements, halal certification, and investment promotion cooperation.
During the meeting, President Jokowi and PM Anwar also discussed the protection of Indonesian migrant workers (PMI).
"Pak Anwar and I agreed to form a bilateral special mechanism to resolve the problems of Indonesian migrant workers," said the President.
"I also encourage the Community Learning Center on the Peninsula to be realized immediately, and also that Indonesian citizens who are at the Immigration Depot can be sent home immediately, and the one channel system must be optimized," he continued.
The President encouraged collaboration to fight discrimination against palm oil and other commodities to continue to be strengthened.
Prior to Malaysia, President Jokowi and a limited delegation visited Singapore on Wednesday. The Head of State was the speaker at the Ecosperity Week 2023 forum.
The meeting held by the Temasek Foundation was attended by many groups, from investors, academics, and from the government. (T/RE1)
Mi'raj News Agency (MINA)