Indonesia Joins Chorus to Criticize Trump's Recognition of Jerusalem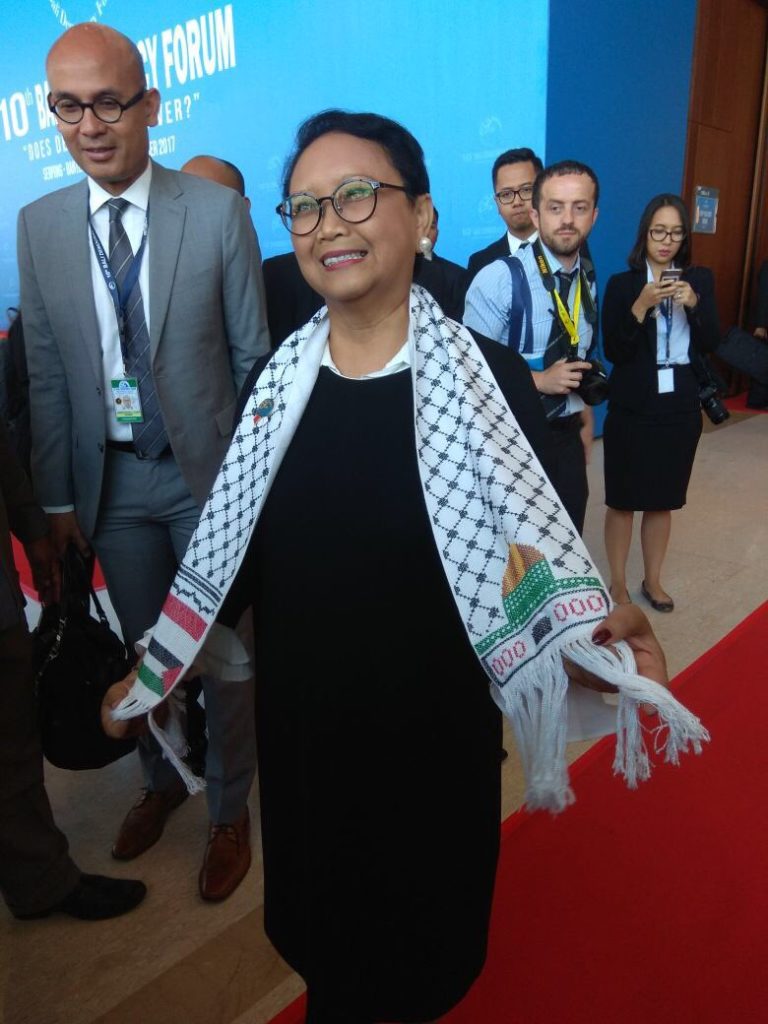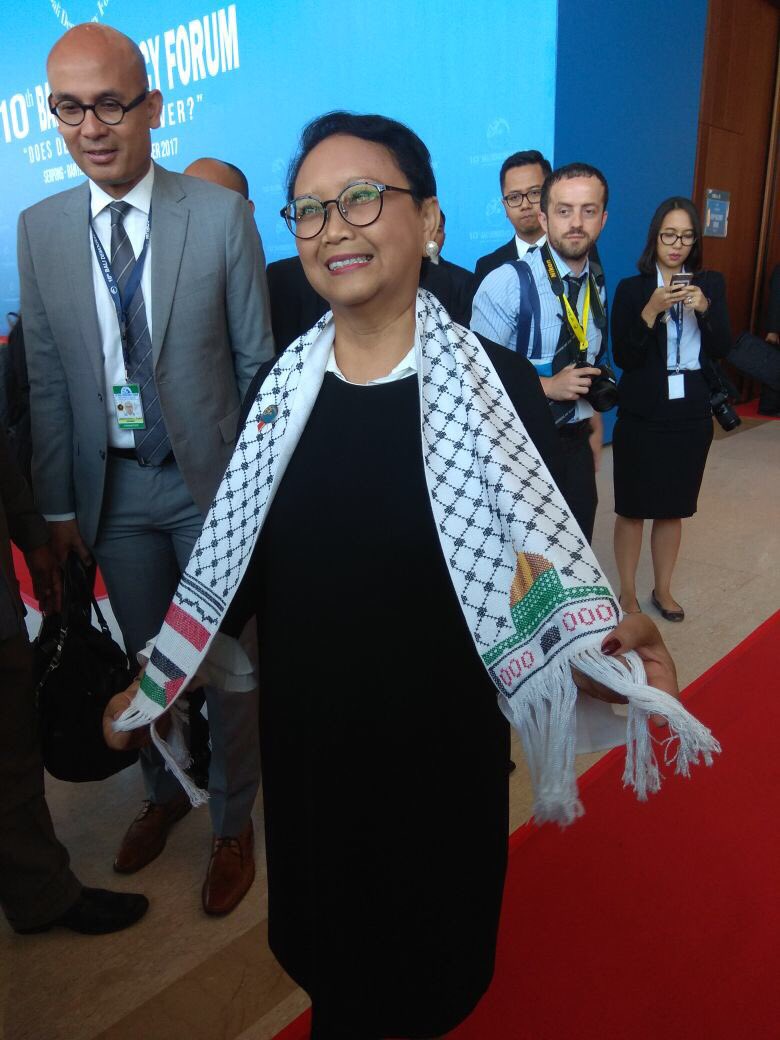 Jakarta, MINA – Indonesia joined a chorus of criticism from Muslim-majority countries, with Foreign Minister Retno Marsudi saying that Indonesians "condemn" the decision.
"Democracy means respecting the international law, (and) the recognition does not respect various U.N. Security Council resolutions," Retno said at a democracy forum in Jakarta while wearing a Palestinian scarf. "As a democratic country, the U.S. should know what democracy means," she said.
Trump's decision fulfills a campaign promise and will please Republican conservatives and evangelicals who make up a sizable portion of his domestic support.
The American president tried to temper his decision by reaffirming U.S. support for a "two-state solution" and saying he wasn't preempting any final decision about Israel's borders or sovereignty within Jerusalem. That is important to Palestinians, because they view the eastern part of the city as their future capital, but it is also something they would have already expected in any peace deal, so Trump's statement rang hollow, according to news agencies.
The full impact of Trump's decision won't really be known until his son-in-law and adviser, Jared Kushner, unveils a plan he has been working on with a small team aimed at forging peace in the Middle East. White House officials conceded that the effort isn't ready yet and that there will be a cooling off period following Wednesday's announcement before the administration can move forward with it.
"This step is prejudging, dictating, closing doors for negotiations and I think President Trump tonight disqualified the United States of America to play any role in any peace process," said Saeb Erekat, the main Palestinian peace negotiator.
Tamara Cofman Wittes, a senior fellow in the Center for Middle East Policy at the Brookings Institution, warned that the move could backfire well beyond the current global outcry.
That may be why Arab leaders, even key U.S. allies, protested the move so strongly, knowing the president's move won't play well among their populations.
Trump said he would send Vice President Mike Pence to the region in the coming days "to reaffirm our commitment to work with partners throughout the Middle East to defeat radicalism that threatens the hopes and dreams of future generations."
U.S. Secretary of State Rex Tillerson, who often says, "America first is not America alone" when called on to explain his boss on the world stage stood all by himself amid onslaught from all sides as he visited NATO headquarters in Brussels.
No a single country, except Israel, supporting Trump
So far, not a single country other than Israel has thrown its support behind the declaration. Even Tillerson's own State Department has conceded the announcement could sow unrest throughout the Middle East.
Turkey's top diplomat, Mevlut Cavusoglu, was unsparing in criticism that was far harsher than any the U.S. is accustomed to from a NATO ally.
"The whole world is against this," Cavusoglu told reporters as he awaited Tillerson's arrival for their meeting.
He said he had already told Trump's chief diplomat that it was a "grave mistake." Cavusoglu said he planned to "tell him again." (T/RS5/RS1)
Mi'raj Islamic News Agency (MINA)
Nor