US Downgrades Status of De Facto Palestinian Embassy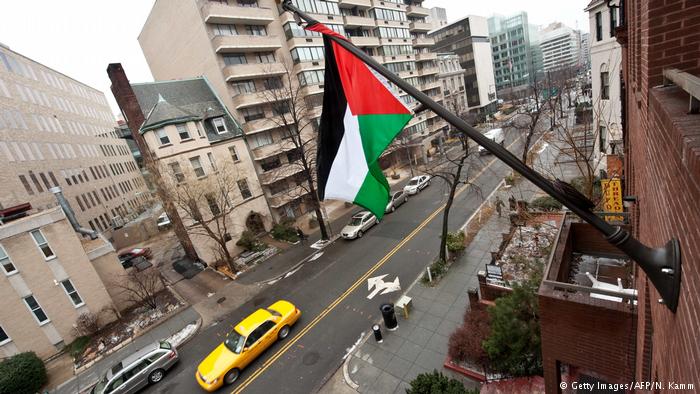 Washington, MINA — The U.S. on Thursday changed the status of its consulate in Jerusalem, placing it under the authority of Washington's embassy in Jerusalem.
The consulate for years served as the de facto embassy to the Palestinians, representing the U.S. in Jerusalem, the West Bank and the Gaza Strip as matter of long-standing protocol.
By merging it with the U.S.'s Israel embassy the move could be seen as recognizing Israel's control over the Palestinian territories, including East Jerusalem, which the Palestinians are seeking as the capital of their future state.
Secretary of State Mike Pompeo said it would "achieve significant efficiencies and increase our effectiveness," in announcing the decision, adding it "is driven by our global efforts to improve the efficiency and effectiveness of our operations. It does not signal a change of U.S. policy on Jerusalem, the West Bank, or the Gaza Strip."
"We will continue to conduct a full range of reporting, outreach, and programming in the West Bank and Gaza as well as with Palestinians in Jerusalem through a new Palestinian Affairs Unit inside U.S. Embassy Jerusalem," he said in a statement.
Palestine Liberation Organization (PLO) Secretary-General Saeb Erekat said the move shows the U.S. administration of Donald Trump had fully "endorsed the Israeli narrative, including on Jerusalem, refugees and settlements".
"This decision has nothing to do with 'efficiency' and a lot to do with pleasing an ideological U.S. team that is willing to disband the foundations of U.S. foreign policy, and of the international system, in order to reward Israeli violations and crimes," he said.
"The Trump administration is part of the problem, not part of the solution," he added.
Palestine will not be silenced and will take the necessary steps in response to the U.S. move, he stressed, expressing the U.S. cannot play any role in peace making.
Palestinian officials have severed ties with the U.S. because Trump's controversial decision to recognize Jerusalem as Israel's capital and move the U.S. embassy to the contested city.
Trump is preparing to roll out a long-promised Palestinian-Israeli peace plan amid the diplomatic rupture as Palestinians continue to reject any role for Washington as a mediator in potential peace talks. (T/Sj/RS5)
Mi'raj Islamic News Agency (MINA)