Indonesia Hospital in Rakhine Hires Muslims and Buddhists Workers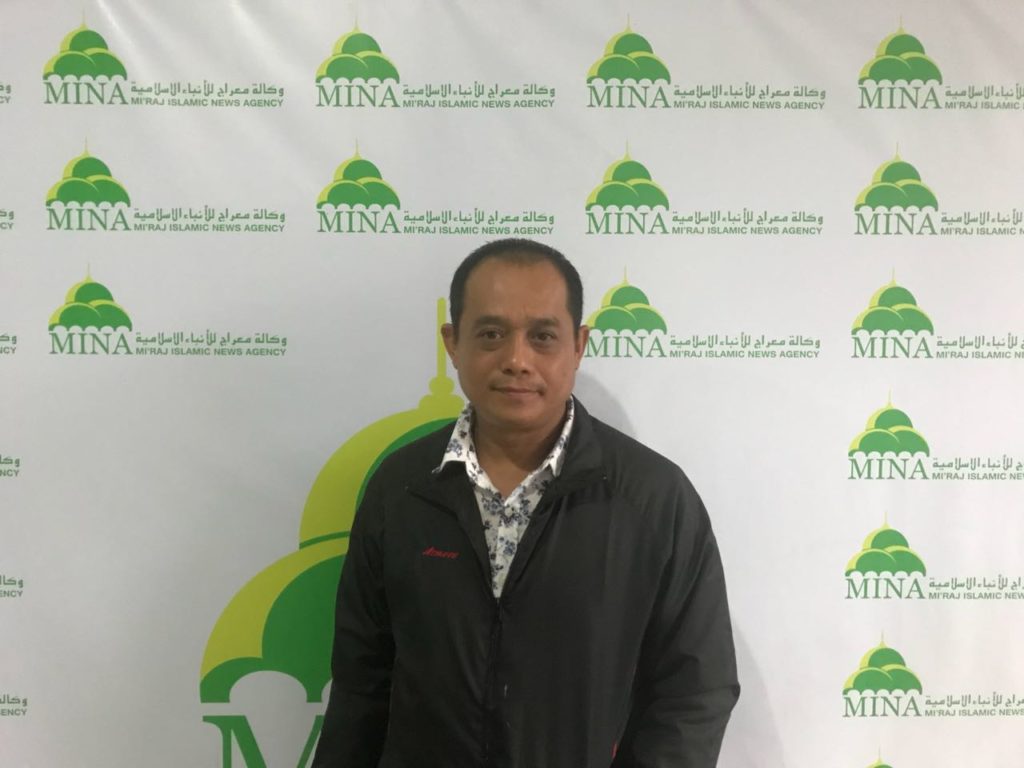 Jakarta, MINA – The construction of Indonesian hospital in Mrauk U, Rakhine State, Myanmar, which began in last November is now continuing, targeting its completion by next year.
The construction is called as a peace effort and hiring Muslim and Buddhist workers.
The resident of Mrauk U who is the contractor of the construction, Hla Kyaw Win claimed to do so in purpose so that the people of Rakhine are united despite the differences.
"Reaching nearly 100 people, there are Buddhists and many more are Muslims," he told Mi'raj News Agency (MINA), Wednesday (20/12).
Hla went to the humanitarian agency's MER-C office for the second time in Jakarta to explain the latest development building progress. MER-C is the initiator of the Indonesian Hospital in Myanmar who then worked with various institutions to provide assistance in the form of hospital.
Hla also explained in the middle of the rainy season that hit Asia, the construction of the hospital had stopped because of heavy rain, but the development continuesly run.
"As in Jakarta it is now raining, it is also always raining in the Mrauk U," he said. (L / RE1/P2)
Mi'raj News Agency (MINA)