Indonesia, FAO Renew Cooperation in Timber Trade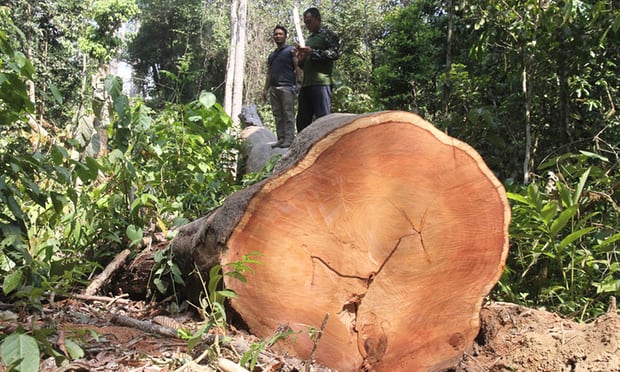 Jakarta, MINA — Indonesia and the Food and Agriculture Organization (FAO) of the United Nations have renewed cooperation in support of forest governance and timber legality,Antara News reported, citing a press statement here on Friday.
The Ministry of Environment and Forestry is teaming up with the FAO to support local stakeholders to strengthen implementation of the national timber legality assurance system (Sistem Verifikasi Legalitas Kayu-SVLK), which forms the backbone of the Voluntary Partnership Agreement (VPA) between Indonesia and the European Union (EU).
Indonesia is one of the world`s largest exporters of a wide variety of tropical wood products ranging from plywood, pulp and paper to furniture and handicrafts with US$10.935 billion worth in trade in 2017.
The SVLK is Indonesia`s national system providing assurance that timber harvested from natural production forests, industrial plantations, household-managed small-scale plantations or imported was legal.
A collaboration agreement for the FAO-EU Forest Law Enforcement, Governance, and Trade (FLEGT) programme was signed on May 24 by the Director of Forest Product Processing and Marketing, Ministry of Environment and Forestry, Rufi`ie, and the FAO Representative in Indonesia, Stephen Rudgard.
The agreement outlined how grants would be made available to finance initiatives from government institutions, private sector associations and civil society organisations that would support and further strengthen the implementation of the SVLK.
"The Agreement between the MoEF and FAO will provide a legal basis for a cooperation to strengthen the capacity of respective stakeholders in the implementation of the Indonesian Timber Legality Assurance System (the SVLK) and the FLEGT VPA between Indonesia and the European Union," said Rufi`ie.
He also stated that it would ensure capacity building for all stake holders, especially for the small and medium enterprises.
"With this agreement, there will be more opportunities for Indonesia to share experience and lessons learnt with other VPA countries on the above matters," he added.
FLEGT licences
Indonesia was the first country in the world to operationalise its VPA and had issued more than 61,000 FLEGT Licences since November 2016. FLEGT licences were issued for shipments exported to the 28 European Union Member-States, with a total value of more than US$1.8 billion.
EU operators importing FLEGT-licensed timber automatically comply with the EU Timber Regulation creating a "green lane" for Indonesian timber entering the European Union.
"With EU support, the FAO is working with national authorities in timber-producing countries such as Indonesia, as well as with international and local partners, to demonstrate the legality of timber and develop the legal trade in timber with EU and other consumer countries," said Rugard.
(T/RS5/RS1)
Mi'raj Islamic News Agency (MINA)