Indian Muslim Law Board To Open Sharia Courts In All Districts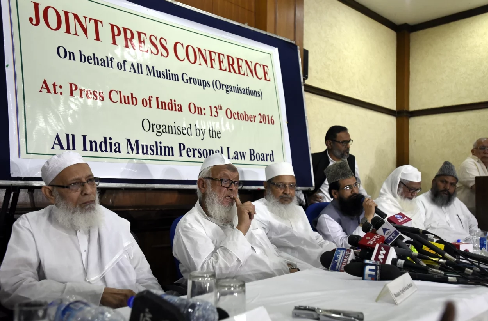 New Delhi, MINA – All India Muslim Personal Law Board (AIMPLB), the highest decision making body on Muslim affairs is planning to open Darul-Qaza (Sharia courts) in all districts of the country to resolve issues in accordance with Islamic laws.
The proposal is likely to come up for discussion at a meeting of AIMPLB on July 15. "At present there are 40 such courts in Uttar Pradesh. We plan to open one such court in every districts of the country.
The objective of Darul-Qaza is to resolve matters in light of Shariat laws instead of going to other courts," senior member AIMPLB, Zafaryab Zilani, told news agency PTI.
At least 40 such courts are operational at present in Uttar Pradesh, senior AIMPLB member Zafaryab Zilani told the media late on Sunday.
According to reports, individuals could bring matrimonial and property disputes before such centres. Apart from cities in Uttar Pradesh, such centres have also been opened in Guwahai, Patna and Hyderabad, taking the total number close to 50. In 2010, a man named Vishwa Madan Lochan had petitioned the Supreme Court to quash these centres on the grounds that they clashed with the judiciary.
With an aim to make lawyers, judges and the common man aware about Sharia law, the All India Muslim Personal Law Board will also be activating its Tafheem-e-Shariyat (TeS) committee.
Islam is the second largest religion in India, with 14.2% of the country's population or roughly 172 million people identifying as adherents of Islam (2011 census) as an ethnoreligious group. Islam first came to the western coast of India when Arab traders as early as the 7th century CE came to coastal Malabar and Konkan-Gujarat. (T/P2/RS5)
Mi'raj News Agency (MINA)