HAMAS: ISRAEL'S MANIPULATION OF WORDS DELAYS THE FINAL SETTLEMENT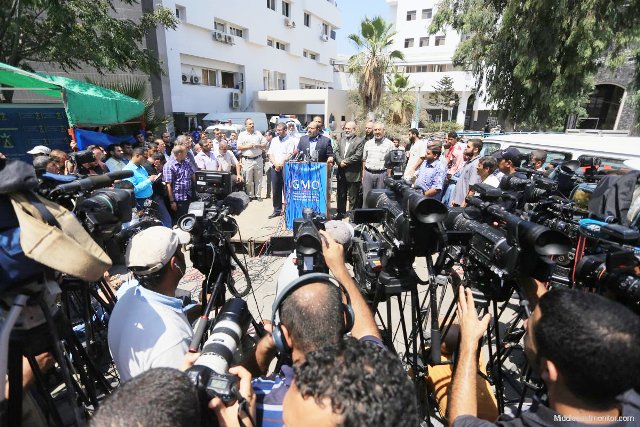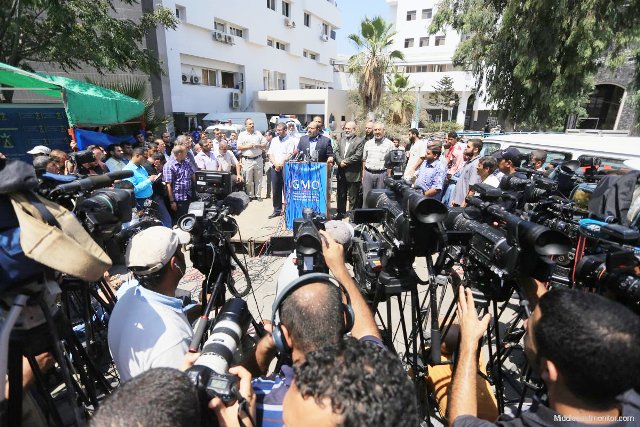 Cairo, 19 Shawwal 1435/15 August 2014 (MINA) – Khalil Al-Haia, member of Hamas and the Palestinian delegation in Cairo, said Israel's occupation regime manipulation of words has led to there being no agreement for a permanent ceasefire.
Speaking at a press conference held in the compound of the Al-Shifa Hospital yesterday, Al-Haia said that there is still a real opportunity to reach an agreement though Israeli occupation regime is using words that lost the essence of our demands, Middle East Monitor (MEMO) quoted by Mi'raj Islamic News Agency (MINA) as reporting, Friday.
He added: "We turned difficult negotiations, with seriousness and determination, into a commitment by the enemy torecognise our rights. We are not negotiating with an easy opponent we are negotiating with an enemy who is apt at stalling and staying away from the truth."
The Palestinian delegation agreed to extend the ceasefire to allow negotiations to continue, and to exert further pressure on the occupation to commit to their demands.
He stressed that the Palestinian people are united behind the resistance and its demands, pointing out that the Palestinian delegation was faithful to his demands and hardened his position that the most important aspects were stopping the aggression and ending the siege forever.
He said: "Our message is that we are united as long as we unite our children and our politicians and our resistance movements and united after we had been fragmented in our defence of our people in the battle of liberation."
"We are not interested in confrontation, but if it is imposed on us we are able to renew the most violent confrontation."
He continued: "We have the flexibility to reach an agreement for a ceasefire and we will make sacrifices to keep our generous people in their homes and we will be honest in restoring what was destroyed by the occupation."
He said that the Egyptian mediators made ​​laudable efforts to reach a full agreement but that Hamas will not sign an agreement that does not satisfy the Palestinian people. (T/E01/IR)
Mi'raj Islamic News Agency (MINA)