GERMAN NEO-NAZIS BURN REFUGEE SHELTER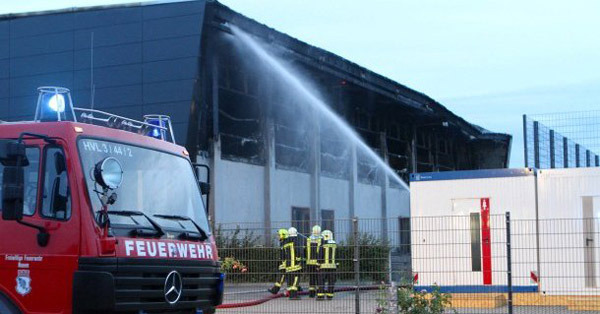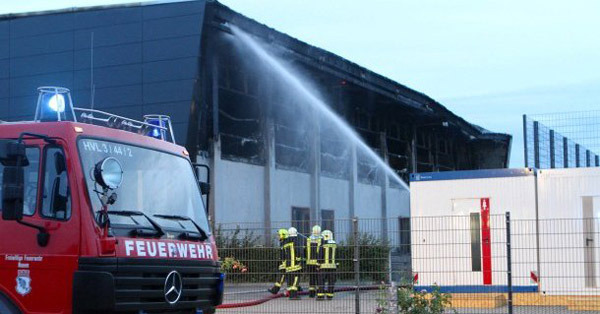 Berlin, 11 Dhulqa'dah 1436/26 August 2015 (MINA) – An arson attack has set a planned refugee center near Berlin in flames, reflecting increasing xenophobia as the country braces to host a record 800,000 asylum seekers.
"If investigations find that this was a xenophobic act, Brandenburg's police and justice will do everything to bring the perpetrators to justice," Dietmar Woidke, the president of Brandenburg, where Nauen city is located about 20 kilometers northwest of Berlin said in a statement, On Islam quoted by Mi'raj Islamic News Agency (MINA) as reporting.
"Be it agitations against foreigners or attacks against people in need in Heidenau or the hindering of the arrival of refugees in Nauen by arson, such action is shameful and unworthy of Germany," he said, calling on residents to "distance yourself from xenophobic mobs," he added.
The arson attack, which occurred on Monday night, comes a week before 130 refugees were due to move into a temporary shelter in a sports hall in Nauen.
Police said the speed of the flames ripping through the site suggested arson was the cause, as authorities vowed tough action against perpetrators if the fire is found to be targeted at refugees.
"With regards to xenophobic violence, there can only be one answer: police, justice and, if possible for those we catch, prison as well," said Vice Chancellor Sigmar Gabriel.
Germany is expecting to receive 800,000 asylum-seekers this year, a record number and four times more than in 2014.
The sudden surge in people coming from war zones such as Syria as well as countries that are not at war like Albania and Kosovo has left authorities struggling to cope.
It has also exposed anti-migrant sentiment, particularly in eastern Germany, which still lags behind the western part of the country in terms of jobs and opportunities 25 years after reunification.
The latest arson attack followed a weekend of violent protests by far-right extremists and neo-Nazis at a refugee shelter in the eastern town of Heidenau.
German Chancellor Angela Merkel on Monday slammed the protests as "vile", reserving her strong words not just for the neo-Nazis but also families with children who joined the anti-migrant demonstrations.
"It is vile for far-right extremists and neo-Nazis to try to spread their hollow, hateful propaganda but it is just as shameful for citizens including families with children to join them" in the protests, she said in her strongest statement to date against a wave of anti-refugee protests.
Justice Minister Heiko Maas on Tuesday said, the extremists have no place in the street but before the courts.
He excluded setting up security barricades around refugee shelters, telling ARD television: "I don't want to live in a country where such measures have to be taken for people to feel secure".
The influential Bild tabloid headlined its Tuesday edition with "Help refugees!" and devoted two full pages on "What politicians must now do" and "What I can do" to help.
The newspaper urged politicians to take "tough action against far-right rabble rouser" and called on people to open their homes to refugees or donate money and other daily necessities. (T/P006/R04)
Mi'raj Islamic News Agency (MINA)