German Chancellor Calls Arab States to Respect Human Rights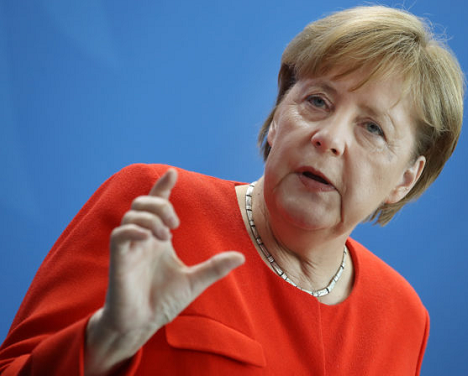 Cairo, MINA – German Chancellor Angela Merkel called on Arab states to respect human rights and promote civil society for stability and economic development in the region.
Speaking to reporters in Sharm el-Sheikh, Egypt, on Monday, Merkel said the European Union has a strong interest in economic prosperity of Arab countries. Anadolu reported.
"But I am also convinced that this can only be achieved if there is a strong civil society and if human rights are respected," she stressed.
Merkel, who arrived Egypt for a two-day summit of the EU and the Arab League member states, called on Arab states to take measures to promote civil society organizations and ensure the protection of minorities.
However, she refrained from openly criticizing the Egyptian government amid an international uproar over the execution of the nine young people last week.
Amnesty International said they were convicted of terrorism charges after "grossly unfair trials" marred by alleged torture.
Ahead of Merkel's visit to Sharm el-Sheikh, German lawmakers called on the chancellor to raise human rights at the EU-Arab League summit and in bilateral talks with the Egyptian leaders. (R/P2/)
Mi'raj News Agency (MINA)