First Day of AMM, ASEAN Foreign Ministers Discuss Myanmar Issues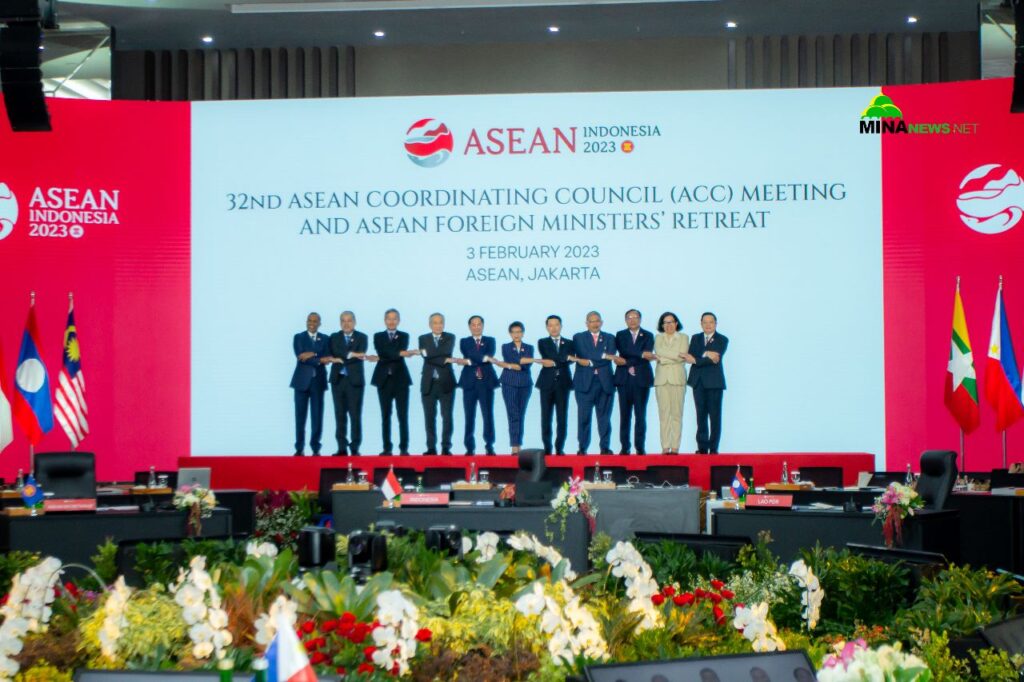 First Day of AMM, ASEAN Foreign Ministers Discuss Myanmar Issues (photo: Abdullah/MINA)
Jakarta, MINA – On the first day of the ASEAN Foreign Ministers' (AMM) Retreat meeting under Indonesian chairmanship, the ASEAN Foreign Ministers discussed several issues, one of which is the issues of Myanmar.
"The meeting was dedicated to discussing the Myanmar issue openly, in depth and frankly as one family," Indonesian Foreign Minister Retno Marsudi said in a press briefing according to the meeting in Jakarta on Friday.
MINA journalists at the Jakarta ASEAN Secretariat Building reported that the meeting was held closed and only photographers were allowed to cover the meeting room.
For Indonesia, continued the Indonesian Minister of Foreign Affairs, the Five Points of Consensus (5PC) is the main reference for overcoming the Myanmar crisis.
"All members during the working launch gave their full support to Indonesia's approach in addressing the situation in Myanmar," he said.
During the meeting, the Foreign Ministers agreed, among other things, to urge significant progress in implementing the 5PCs for an inclusive national dialogue in Myanmar.
That inclusive national dialogue is the key to finding a peaceful resolution to the situation in Myanmar.
Conducive situations must be created for inclusive dialogue by reducing violence and ensuring the unhindered delivery of humanitarian assistance.
Apart from the Myanmar issue, the Foreign Ministers also discussed Timor Leste's membership in ASEAN which has now become an observer and for the first time, the Timor Leste Foreign Minister is present and took part in the meeting.
The ASEAN Ministers' (AMM) Retreat will be continued on the second day at the ASEAN Secretariat Building, Jakarta on Saturday. (L/RE1)
Mi'raj News Agency (MINA)