Myanmar Is Big Family of ASEAN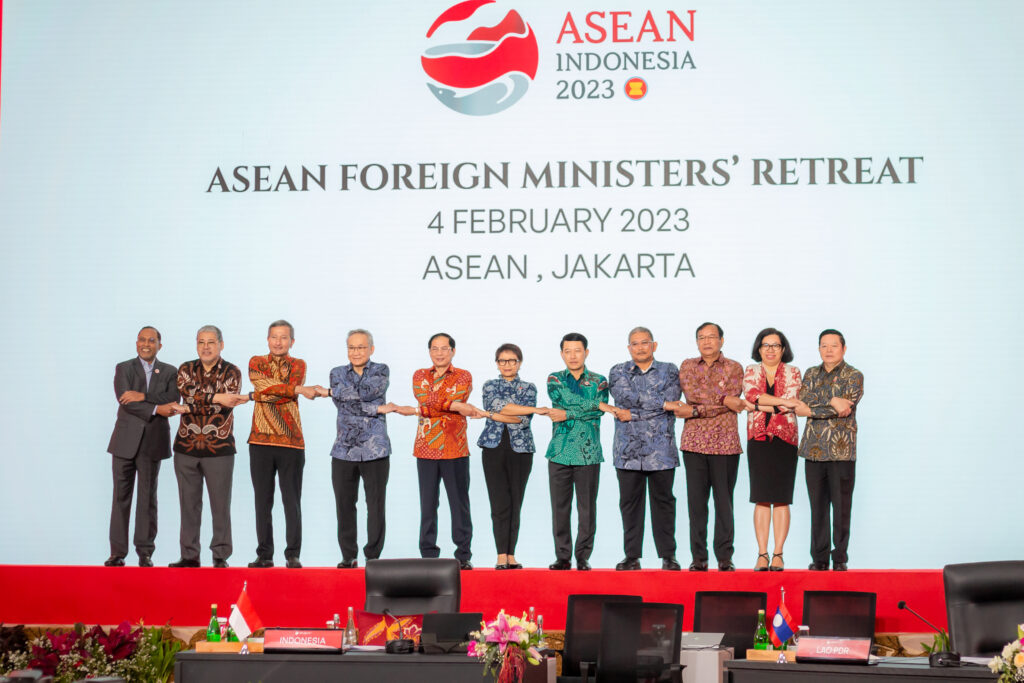 The Foreign Ministers of ASEAN countries held the first meeting under the Chair of Indonesia 2023 in Jakarta, Friday, February 3 .
Indonesian Foreign Minister Retno Marsudi who chaired the meeting said the Working Launch session was specifically dedicated to discussing Myanmar issues openly, in depth and frankly as one family.
Retno said her colleagues from ASEAN had agreed to resolve this crisis through the Five Points Consensus (5PC) which had been adopted in April 2021.
These five include the appointment and visit of the ASEAN special envoy to Myanmar, ending the violence in Myanmar, implementing constructive dialogue between all parties, and humanitarian assistance by ASEAN.
On that occasion, said Retno, the Foreign Ministers agreed that significant progress in implementing this commitment would pave the way for an inclusive national dialogue in Myanmar, which is the key to a peaceful settlement.
The ASEAN Foreign Ministers also agreed that a "conducive environment" must be created for inclusive dialogue, by reducing violence, and ensuring the timely and unhindered delivery of humanitarian assistance.
Meanwhile, Indonesia outlined three approaches to implementing the consensus and said Foreign Minister Retno had the full support of all ASEAN member countries.
The three approaches include, First, is involving all stakeholders to facilitate the possibility of an inclusive national dialogue.
Second, ASEAN must build conducive conditions for the discussion to take place. This meant reducing violence (by warring parties) and continuing humanitarian assistance, which he said was essential for building trust and confidence.
Meanwhile, thirdly, ASEAN must work together with concerned neighboring countries and UN Special Envoys and other countries.
Indonesia, as Chair of ASEAN this year, has invited non-political representatives from Myanmar. However, no delegation from that country attended the Minister of Foreign Affairs meeting.
Director for ASEAN Cooperation of the Ministry of Foreign Affairs Sidharto Suryodipuro said, going forward, as agreed by ASEAN, there will be no representatives from either the civilian or military of Myanmar at a high level. At other meetings there will be ongoing consultations.
"The principle is that currently no party has the legitimacy to sit in Myanmar's chair, that is our view," said Sidharto.
Previously, Sidharto emphasized that the only thing that could solve Myanmar's problems was the country's internal affairs. Meanwhile ASEAN can only encourage the creation of inclusive dialogue for the sake of peace.
Myanmar has been hit by a humanitarian crisis due to political turmoil since the military junta overthrew the elected civilian government led by Aung San Suu Kyi in February 2021.
Myanmar's junta has just extended the country's state of emergency for another six months. (A/RE1)
Mi'raj News Agency (MINA)