EU DENOUNCES ISRAELI TAX FREEZE ON PALESTINIANS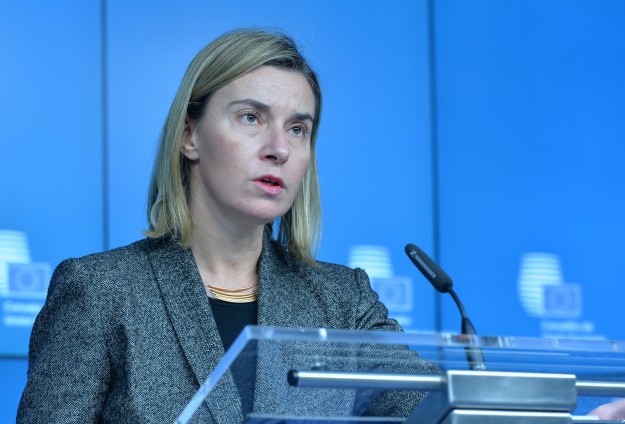 Brussels, 16 Rabiul Awwal 1436/7 January 2015 (MINA) – The European Union has denounced Israel's decision to stop the transfer of tax revenues to Palestinians over their bid to join the International Criminal Court.
The reaction Tuesday came days after Israeli officials said the transfer of $127 million in tax revenues to Palestine would be frozen as a punishment for its request to join the court, commonly referred to as the ICC, Anadolu Agency quoted by Mi'raj Islamic News Agency (MINA) as reporting.
EU foreign policy chief Federica Mogherini said in a statement: "An effective Palestinian Authority, committed to nonviolence and a peaceful resolution of the conflict, is a key element for a two-state solution.
"The decision of the Israeli government to halt the transfer of tax revenues to the Palestinian Authority runs counter to Israel's obligations under the Paris Protocol (signed by Israel and Palestine in 1994 under a deal providing limited Palestinian self-rule in the West Bank and Gaza Strip)."
After the announcement of the freeze, Israeli Prime Minister Benjamin Netanyahu warned Sunday: "The Palestinian Authority has chosen to take a path of confrontation with Israel, and we will not sit idly by."
'Raised tensions'
But Mogherini warned Israel's decision could further exacerbate tensions on the ground in the Israeli-occupied territories and push both sides "further away from a negotiated solution."
"Both sides should refrain from taking actions which could raise obstacles to the rapid return to the negotiations," she said.
Israel froze monthly transfers of taxes to Palestine in April 2014 after Palestinian President Mahmoud Abbas applied to join international bodies and conventions.
Maja Kocijancic, spokeswoman for the European Commission, told reporters in Brussels on Tuesday: "The Palestinian Authority is working effectively, it is working on the basis of non-violence and it is working towards a peaceful resolution of the conflict and this is all very important for the resolution of both countries' problems in the Middle East."
The U.S. also denounced Israel's decision to halt the tax revenue, saying it could raise tensions.
"We're opposed to any actions that raise tensions. And obviously, this is one that raises tensions," U.S. State Department spokeswoman Jen Psaki said. (T/P010/P3)
Mi'raj Islamic News Agency (MINA)