ERDOĞAN: DO NOT EXPECT US TO BE PART OF THE COALITION WITHOUT ACHIEVING OUR DEMANDS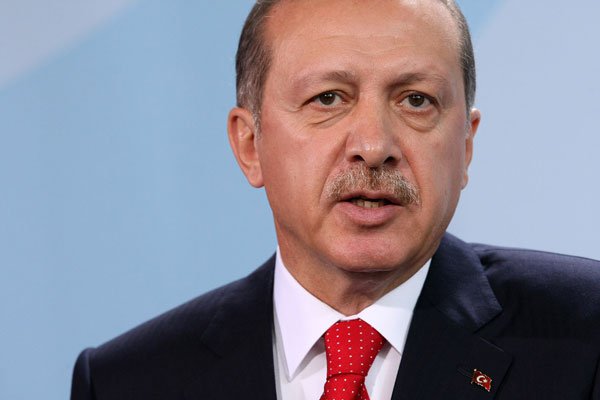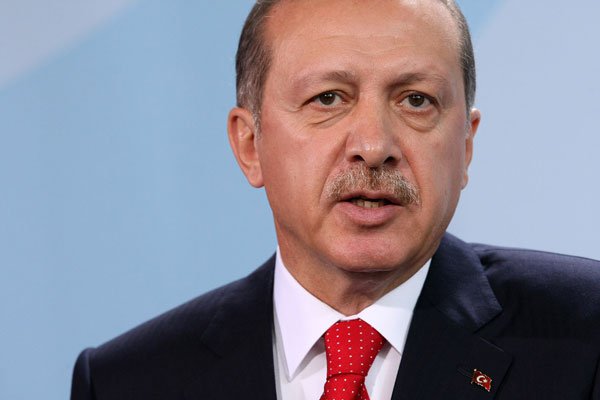 Ankara, 27 Dhulhijjah 1435/21 October 2014 (MINA) – Turkish President Recep Tayyip Erdoğan has reiterated that his country will not be participating in any military operations in Syria prior to the implementation of Turkey's demands, Alamat Online news website reported on Sunday.
Erdoğan reportedly pointed out that: "Turkey has submitted four requests related to what is happening in Syria to the international coalition led by the US against the Islamic State (ISIS), Middle East Monitor (MEMO) quoted by Mi'raj Islamic News Agency (MINA) as reporting.
We asked for announcing a no-fly zone, establishing a safe zone, training the Syrians and providing them with weapons and launching an operation against the Syrian regime itself. Without achieving these demands, we can not be involved in any operations."
The remarks came in a press statement issued ​​by the Turkish president while aboard the plane carrying him from the Afghan capital Kabul, after an official one-day visit to the country. He answered reporters' questions about many of the issues that concern Turkish public opinion, in addition to relaying the importance of his trip to Afghanistan.
According to Alamat Online, the Turkish president also said: "It is not yet clear what is requested from us in relation to the Incirlik military base.
When we do know, we will discuss this matter with our security unit and then decide what to do based on what we reach in our discussions and we will agree upon what is convenient for us, otherwise we will refuse,"
in response to a question regarding whether or not the US had submitted a formal request, on behalf of the international coalition, to use the US airbase located in southern Turkey.
Responding to the news about the intention of some countries to supply the Syrian Kurdish Democratic Union with arms in their fight against ISIS, Erdoğan explained that:
"This party for us is an organisation that does not differ from the Kurdistan Workers' Party (PKK), and therefore it would be a mistake for the US, our friend and ally in NATO, to expect us to say yes after it stood up and openly declared its support for this party. It is not possible that it expects anything like this from us and we cannot agree to it."
The PKK has long waged an armed struggle against the Turkish state to demand cultural and political rights, as well as self-determination, for the Kurds in Turkey.
Erdoğan pointed out that the "safe zone we proposed would not be an operation of occupation, but a safe area through which we will enable the Syrian refugees, who have fled due to the events, to return to their land and their country."
He urged the need to establish such an area for Syrian refugees in order to ensure their protection.
He also told the journalists that the Turkish Armed Forces and the Ministry of Foreign Affairs have discussed with American officials the role of the units in establishing a safe zone inside the Syrian border, stressing again that his country will not compromise on the four demands it has declared for its participation in the international coalition.
On another note, the Turkish president talked about the stalled peace negotiations with the PKK, where he responded to the demands made by some to improve the humanitarian conditions for the Kurdish party's imprisoned leader, Abdullah Öcalan. (T/P002/P3)
Mi'raj Isalmic News Agency (MINA)