EGYPT'S SISI RALLIES TROOPS IN SINAI AFTER MILITANT ATTACKS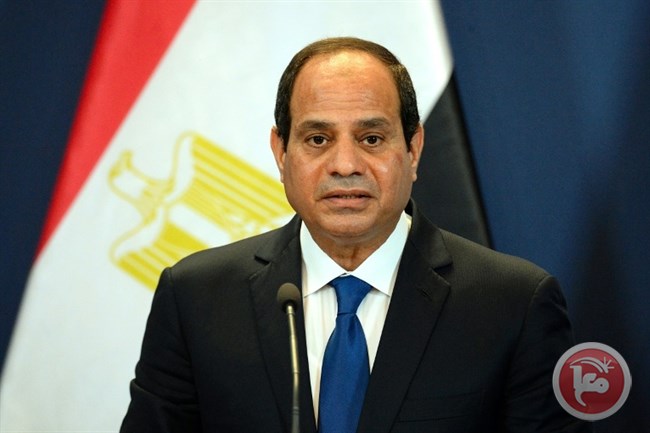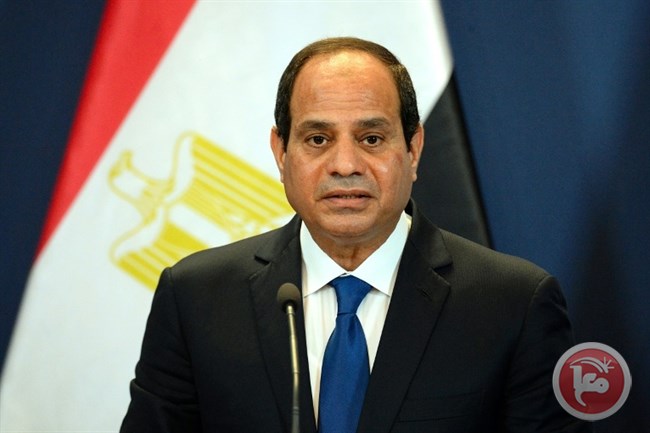 Cairo, 18 Ramadan 1436/5 July 2015 (MINA) –  Egypt's president made an unannounced visit to the Sinai Peninsula Saturday to rally troops following a wave of deadly attacks on security forces by militant groups, his office said.
"President Abdel Fattah al-Sisi is inspecting troops and police in the North Sinai," his office said without specifying where in the restive province.
"I have come to salute the heroes of the armed forces and to express to them my recognition," he was quoted by the army's spokesman as saying, Ma'an News Agency reports as quoted by Mi'raj Islamic News Agency (MINA).
State television broadcast footage of Sisi, dressed in military fatigues, touring an army base and inspecting captured weapons.
The government called in air strikes Wednesday after an attack claimed by an Egyptian militant group affiliated with the Islamic State in the North Sinai town of Sheikh Zuweid left dozens dead.
The army said 17 soldiers and 100 militants had been killed, but medical and security officials reported the death toll was at least 70 people — mostly soldiers — as well as dozens of militants
"We are still recovering the bodies of terrorists from the latest attack," Sisi said, according to the army spokesman.
The violence poses a major test for Sisi, a former military chief who has pledged to eliminate the militants.
Also on Saturday, a shell slammed into a house in Sheikh Zuweid, killing a woman and two children, medical and security sources said. It was unclear which side fired the shell.
Sisi said he saluted "every home, every mother whose child has died a martyr or been wounded for Egypt."
The army, police and officials have regularly come under fire from militant groups across Egypt since then army chief Sisi ousted democratically-elected president Mohamed Morsi two years ago.
The militants say they are acting in response to the bloody repression launched by the authorities after Morsi's overthrow, which has seen at least 1,400 killed and thousands more jailed.
Most of the attacks have been claimed by a group calling itself Wiliyat Sinai, or Sinai Province. Formerly known as Ansar Beit al -Maqdis, the group changed its name when it pledged allegiance to the Islamic State group last November.
Israeli officials have claimed that the Hamas movement of the Gaza Strip was partially responsible for assisting the militant group responsible for the most recent attack by the group in the Sinai.
Local Palestinian media, however, quoted Hamas senior Abu Marzouk Saturday as condemning "attempts to tie Hamas to the incidents that took place in Sinai" during an interview on Al-Quds TV, adding that there was no evidence for the claim.
During the interview, Marzouk stated that such an attack "is detrimental to the security of Palestinians, especially those living in Gaza since Sinai is the only exit for Gaza residents."  (T/P010/R03)
Mi'raj Islamic News Agency (MINA)