DANISH MUSLIM BECOMING MORE RELIGIOUS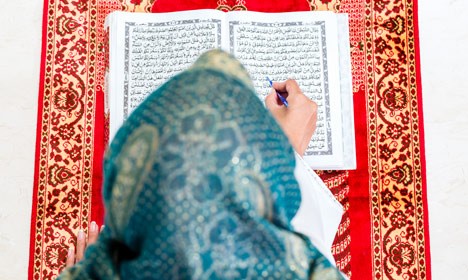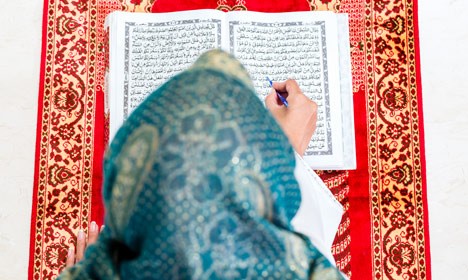 Copenhagen, 3 Muharram 1437/16 October 2015 (MINA) – One decade after controversial cartoons about Prophet Muhammad (peace be upon him), a new poll has found that Danish Muslims are becoming more religious, believing that Qur'an, Hijab should be followed.
"Muslims have always been able to reconcile Islam's precepts with various traditions and customs in different countries," Fatih Alev, who heads the Danish Islamic Centre said, On islam quoted by Mi'raj Islamic News Agency (MINA) as reporting.
"It is an ongoing process in which we have also found our way of practicing Islam in a Danish context," he added.
The new poll, conducted by Wikle for Jyllands-Posten, found that Danish Muslims pray more now than they did in 2006.
Moreover, the survey found that 77.2 percent of Danish Muslims agreed that "the Quran's instructions should be followed completely."
That is a marked increase from 2006, when just 62.4 percent agreed.
The number of people who think that Muslim girls should wear head scarves also increased significantly, from 28.6 percent in 2006 to 42.7 percent.
Rejecting a notion that Islam needs to be modernized, respondents were also split on just how far Muslims should go to fit in with Danish norms.
While 87 percent said that Muslim women should be just as active on the labor market as Danes, only 17.5 percent said Muslims should be allowed to have sex before marriage and only 21.7 percent think it's acceptable if young Muslims drink alcohol.
These results were criticized by some analysts who said that the poll results show that Danish Muslims are very protective of their own norms and behaviors.
"We are talking about very different ways of life between Danes and Danish Muslims. Our relationships to alcohol and sex outside of marriage are basically unthinkable in Muslim circles," Jens Peter Frølund Thomsen, a social studies professor at the University of Aarhus who specializes in the relationship between Danes and immigrants, said.
"When we meet, there will always be a beer or red wine at the table. That's not done in those circles. Our daughters run around and have fun. That is not done in those circles.
"There are clear limits to how much one can assimilate. The notion that Muslim immigrants will overtake the Danish way of life is pure utopia," he added.
The poll conducted by Wilke for Jyllands-Posten was based on interviews with 702 Danish Muslims over the age of 17.
Participants included immigrants and descendents of immigrants from Turkey, Pakistan, Iraq, Lebanon, Bosnia and Herzegovina, Somalia, Syria and Afghanistan.
Denmark is home to a Muslim minority of 260,000, making three percent of the country's 5.4 million population, Local.dk said. (T/P006/R04)
Mi'raj Islamic News Agency (MINA)