Colombia Condemns Genocide in Gaza, Threatens to Sever Ties with Israel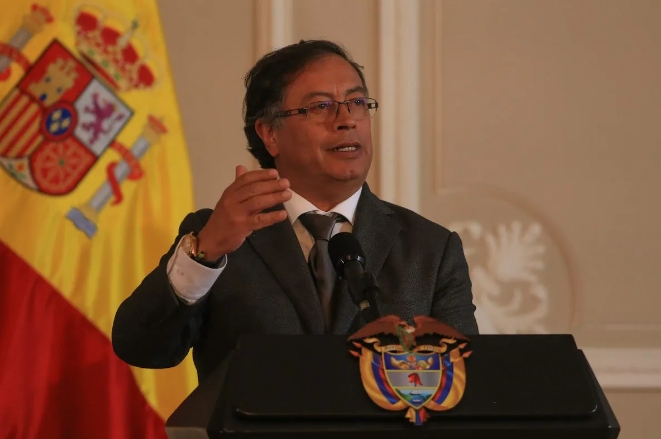 Colombian President Gustavo Petro (photo: Anadolu Agency )
Gaza, MINA – Colombian President Gustavo Petro on Sunday announced his intention to send humanitarian aid to the Gaza Strip, which is suffering from a harsh siege as a result of the Israeli aggression.
Petro denounced "the genocide" carried out by Israeli occupation aircraft in Gaza, demanding the protection of health sector workers. He went on to stress that systematic attacks on civilians and genocide must be stopped and international law adhered to, Middle East Monitor reported.
The basic needs of life must be protected in Gaza, he added, announcing that Colombia would send humanitarian aid to the Gaza Strip.
The Israeli occupation's foreign minister responded saying: "Israel decided to stop security exports to Colombia."
According to Israeli media, Tel Aviv summoned its Colombian ambassador in protest against Petro's statements.
Petro responded: "If we have to suspend foreign relations with Israel, we will suspend them. We do not support genocides. The president of Colombia will not be insulted."
Since 7 October, the Israeli occupation army has continued to launch raids on Gaza, killing 2,670 Palestinians and injuring 9,600 others, according to the Ministry of Health. Almost as many bombs have been dropped on the enclave in the past week as the US dropped on Afghanistan in the whole of 2019. (T/RE1/P2)
Mi'raj News Agency (MINA)