Colombia Asks Israeli Ambassador to Apologize and Leave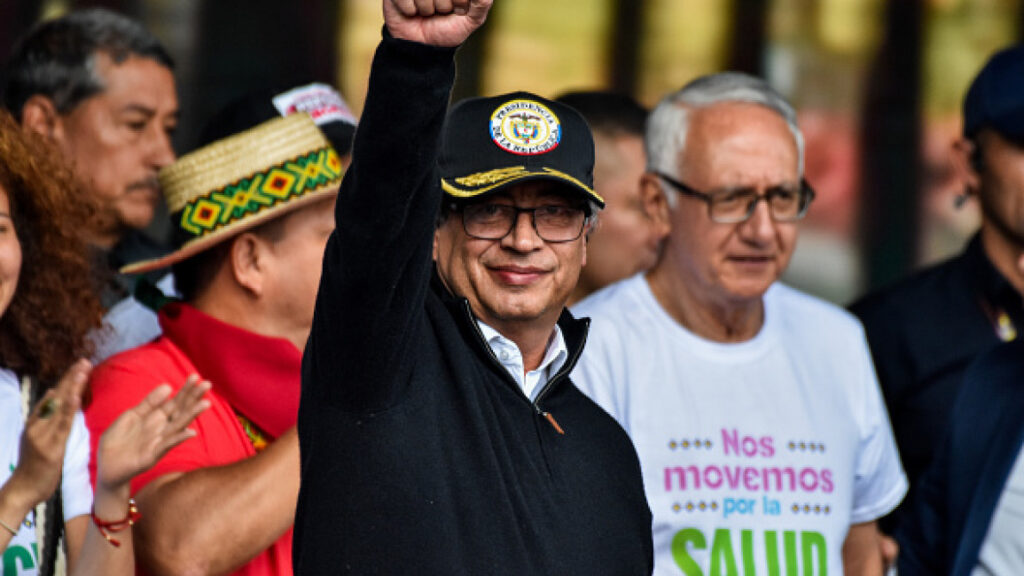 Bogota, MINA – Colombian Foreign Minister Álvaro Leyva announced that, on Monday, the Israeli Ambassador, Gali Dagan, had to "apologise and leave."
In a tweet on the X platform, Leyva described the Israeli Ambassador to Bogota's statement attacking the Colombian President as a "disgrace." Quds Press reported.
"The history of global diplomacy will record the unreasonable arrogance as a milestone demonstrated by the Israeli Ambassador in Colombia," the statement said.
Colombia immediately asked its ambassador to Israel to leave the Israeli-occupied country, after disputes between the two countries escalated regarding Colombian President Gustavo Petro's statement condemning Israeli aggression in the Gaza Strip.
Colombian President Gustavo Petro announced on Sunday his intention to send humanitarian aid from Colombia to the Gaza Strip, which is "suffering from a severe blockade due to Israeli aggression."
The Colombian president condemned "the genocide carried out by Israeli occupation aircraft in Gaza and demanded the protection of health sector workers."
Petro stressed that systematic attacks on civilians and genocide "must be prohibited as the European Union calls for international law."
The Colombian president also stressed the need to protect "the minimum living necessities in Gaza."
The Israeli foreign minister responded to the Colombian president, saying, "We decided to stop security exports to Colombia following President Gustavo Petro's statements against Israel."
According to Israeli media, Israel summoned its ambassador to Colombia in protest against Petro's statement.
Petro later responded to Israel with a tweet on the X website, saying that "the President of Colombia was not insulted."
He added that if "his country is forced to cut ties with Israel, we will cut ties."
"We do not support genocide," he shouted. (T/RE1/P2)
Mi'raj News Agency (MINA)