UN CHIEF CONCERNS OVER SITUATION OF REFUGEES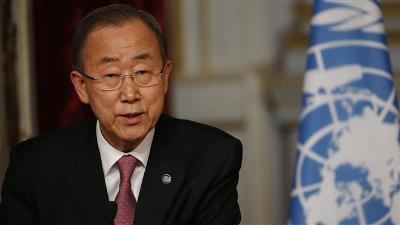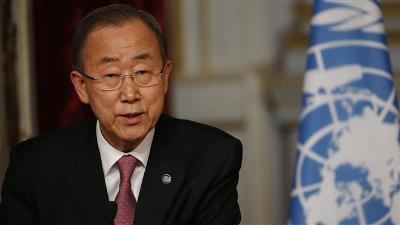 New York,  8 Dhulhijjah 1436/22 September 2015 (MINA) – UN Secretary-General Ban Ki-moon has voiced alarm over the dire situation of refugees in Europe, where many of the war-weary asylum seekers have been treated coldly behind closed borders and faced heavy-handed action.
A spokesman for Ban, Stephane Dujarric, quoted him as saying on Monday that the UN chief "is extremely concerned about the deteriorating situation facing refugees and migrants arriving across Europe."
The secretary-general "has followed with increasing concern the closing of some borders in Europe, as well as the lack of proper reception facilities as well as the increased use of detention and criminalization of irregular migrants and asylum seekers," Dujarric said. Press Tv quoted by Mi'raj Islamic News Agency (MINA) as reporting.
Fleeing conflicts at home, facing mistreatment abroad
The remarks came after Hungary, which lies on the path of many desired refugee destinations in Europe, finished setting up a hastily-constructed fence along its entire borders with neighbors.
Days earlier, the Hungarian police had used tear gas and water cannon to disperse protesting refugees, who had sought to enter the country from Serbia.
"I was shocked to see how these refugees and migrants were treated, it's not acceptable," Ban had said reacting to the development, while stressing that the refugees are escaping wars and persecution in their countries.
Hungary's parliament has, meanwhile, authorized the army to participate in border control, giving troops the right to use rubber bullets, tear gas, and net guns at the border "in a non-lethal way, unless it cannot be avoided."
In controversial remarks on the refugee crisis, Hungarian Prime Minister Viktor Orban has said, "They're not just banging on the door, they're breaking the door down on top of us," adding, "Our borders are in danger, our way of life built on respect for the law, Hungary and the whole of Europe is in danger."
Recently, Bulgaria has also started mobilizing as many as 1,000 forces to its border with Turkey to stop refugees.
Also on Monday, Human Rights Watch (HRW) said police in Macedonia had maltreated the refugees, who were crossing the country to reach the European Union (EU).
The rights organization said that the asylum seekers were subject to "physical and verbal abuse at the hands of Macedonian officials at the border with Greece and ill-treatment by police guards in the Gazi Baba detention center (in northern Macedonia) between June 2014 and July 2015."
On Tuesday, EU interior ministers are to hold an emergency meeting to discuss whether the EU should introduce binding quotas to relocate 120,000 refugees from the countries most exposed to their inrush.
So far this year, nearly half a million people have undertaken the dangerous journey across the Mediterranean to reach Europe, official figures show. Some 2,800 have died en the route. (T/P002/R03)
Mi'raj Islamic News Agency (MINA)