Aung San Suu Kyi Aide Nominated As Myanmar President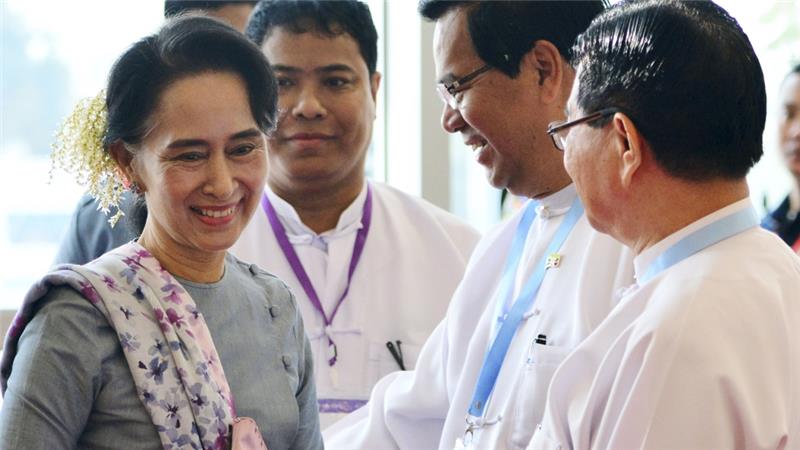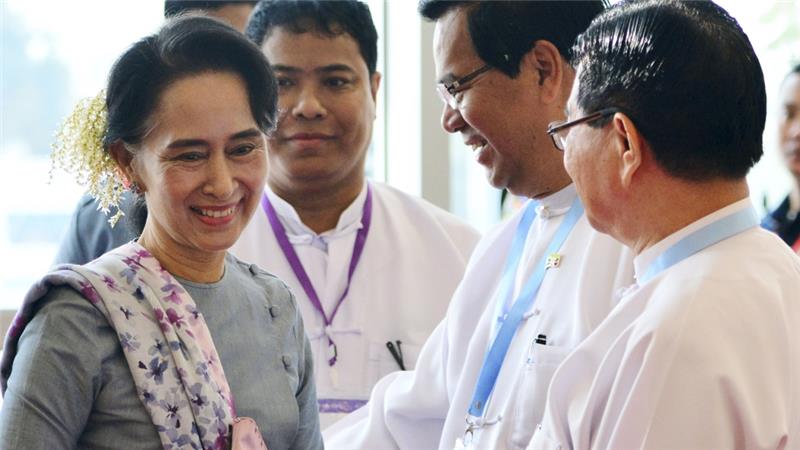 Myanmar, 1 Jumadil Akhir  1437/10 March 2016 (MINA) – Politicians in Myanmar have begun the process of choosing a new president, following decades of military rule.
Aung San Suu Kyi's National League for Democracy (NLD), which won a crushingelectoral victory last year, on Thursday nominated her former driver for the presidency, Aljazeera quoted by Mi'raj Islamic News Agency (MINA) as reporting.
The candidate, Htin Kyaw, is seen as close adviser and ally of Aung San Suu Kyi.
He runs the Daw Khin Kyi Foundation, a charity to assist people in Myanmar's poorest areas founded by Aung San Suu Kyi and named after her mother.
Three presidential candidates will be nominated on Thursday – one by the lower house, one by the upper house, and one by the military bloc in parliament. The constitution gives the armed forces a quarter of seats in both houses.
Htin Kyaw, an Oxford graduate with a degree in economics, was nominated from the lower house.
Henry Van Thio, an MP of the ethnic Chin minority, is the NLD's nominee from the upper house.
At a later date, possibly late next week, parliament will hold a vote for president. The unsuccessful candidates will become vice presidents.
"We know that the National League for Democracy party dominates both the upper and lower house of parliament so it should gets the president of its choosing, or at least if should if everything goes smoothly," Al Jazeera's Wayne Hay reported from the capital, Naypyitaw.
Aung San Suu Kyi is barred from top political office by the constitution because she married and had children with a foreigner.
But she has vowed to run the country regardless through a proxy she would name as president.
The president picks the cabinet that will take over from President Thein Sein's outgoing government on April 1, with the exception of the heads of the home, defence and border security ministries who will be appointed by the armed forces chief. (T/P010/R07)
Miraj Islamic News Agency (MINA)