US to Provide Additional USD 47 Million to Aid Rohingya Refugees – Tillerson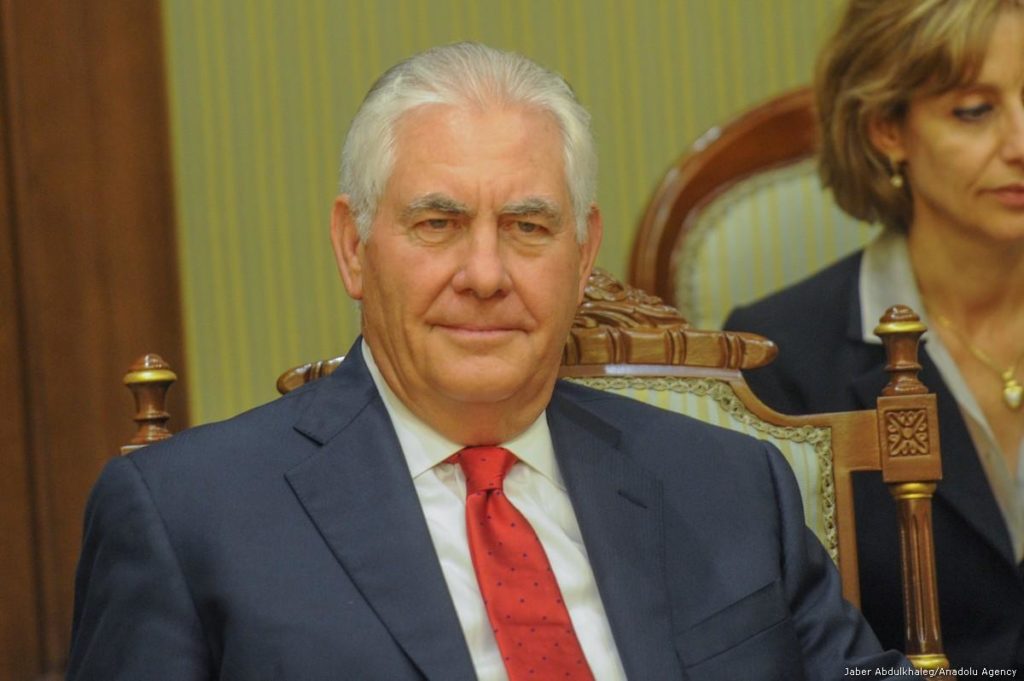 Washington, MINA – The US will provide an additional USD 47 million in humanitarian assistance for Rohingya refugees, bringing the US response to the Rakhine State crisis in Myanmar and Bangladesh to more than USD 87 million since August, KUNA reported.
During a joint appearance in Naypyitaw with Myanmar's State Counsellor Aung San Suu Kyi, US Secretary of State Rex Tillerson Wednesday described the crisis as "one of the greatest challenges Myanmar has faced since the elected government came into office last year."
Tillerson added that the US is "deeply concerned by credible reports of widespread atrocities committed by Myanmar's security forces and by vigilantes who are unrestrained by the security forces during the recent violence in Rakhine State.
"We're also distressed by the fact that hundreds of thousands of men, women and children have been forced to flee to Bangladesh," he added.
The US condemns the August 25 attacks by the Arakan Rohingyan Salvation Army (ARSA) on Burma's security forces that initiated the violence "and reiterate that there is zero tolerance for such attacks," he said.
"We express our condolences at the loss of the lives among the Myanmar security forces resulting from this unprovoked attack."
The humanitarian scale of the crisis is staggering, Tillerson said. More than 600,000 Rohingyan have fled to Bangladesh, and an unknown number from multiple ethnic groups remain internally displaced with limited access to food, water and shelter, he said.
US welcomes the Burma governemnts's commitments
The US welcomes the Burma government's commitments to allow refugees to voluntarily return and to implement the recommendations of the Advisory Commission on Rakhine State for creating lasting peace by supporting economic development and respecting the rights of all people in Rakhine State, including those displaced, Tillerson said.
"Such implementation must include a transparent and fully voluntary path to citizenship that is considered credible by all stakeholders," he added.
"Now is the time to focus on implementation of these commitments." "It is incumbent upon the military and security forces to respect these commitments of the civilian governments, to assist the government in implementing them, and to ensure the safety and security of all people in Rakhine State," he said.
"While we wait for the findings of a credible, independent investigation to provide an accurate assessment of the events that have occurred, and to ensure accountability, the United States will continue to work with our partners to assure there are consequences for individuals confirmed to have been responsible for atrocities using all available mechanisms, including those available under US law," Tillerson said.
During her remarks in Naypyidaw after Tillerson spoke, Suu Kyi said both sides "agree that it most important that we should bring peace and stability to this country, and that can only be done on the basis of rule of law."
"But I hope you recognize the existing challenges are very great indeed and multifaceted," she said.
"It's not a one-dimensional Rakhine problem, it's a multidimensional problem that the applies to the whole of the country, which is why we are all involved in its resolution." (T/RS5/RS1)
Mi'raj Islamic News Agency (MINA)