As Four Palestinians Killed on Great March of Return's Protest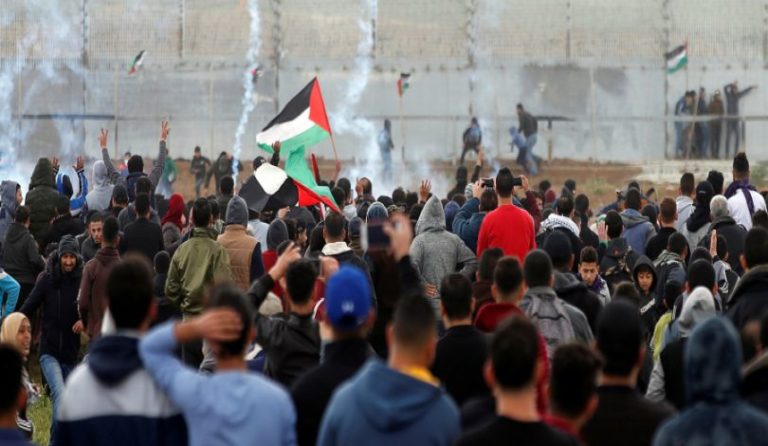 Gaza, MINA – On Saturday night, March 30, a Palestinian boy died in the march of "Land Day and Back Action" in the east of Khan Yunis, Southern Gaza Strip, bringing number of victims killed (syudada) to four.
Palestinian Ministry of Health said the boy, 17-year-old Bilal Mahmoud Al-Najjar, was killed by Israeli occupation forces, the Quds Press reported.
Earlier on Saturday afternoon, the Health Ministry announced deaths of three teenagers, Tamer Hashim Abu al-Khair (17), Nidal Sakr Amara (17) and Mohammed Jihad Saad (20).
They were shot dead by Israeli soldiers because of their participation in the parade of Year's Great March of Return.
"In total 316 demonstrators were injured, including 64 Palestinians by live ammunition, 16 metal bullets and 13 rubber bullets. While 46 others were hit by bomb fragments, 94 by tear gas, and 83 by other injuries, "said the statement.
Tens of thousands people were involved in "a million return, land day and break the blockade" on the anniversary of Land Day.
Since March 30 last year, it has been killed as a martyr for 280 residents and 31 thousand others. (T/Sj/P2)
Mi'raj News Agency (MINA)