ARAB LEAGUE CALLS FOR PROMPT INTERVENTION TO HALT ISRAELI CRIMES IN PALESTINE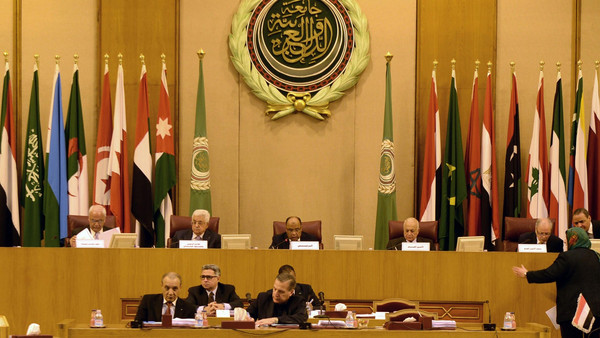 Cairo, 19 Jumadil Akhir 1436/8 April 2015 (MINA) – The Arab League has called for prompt intervention of the world community and institutions and countries concerned with the peace process in the Middle East to shoulder their responsibility and to put pressure on Israel to stop the crimes it commits on daily basis against the Palestinian people, Saudi Press Agency (SPA) reported.
The Arab League also asked the world community to force Israel to deliver on its obligations, stipulated in the international legitimate resolutions and the relevant UN resolutions, in order to achieve a sustainable, peaceful and just solution to the Palestinian-Israeli conflict, based on the establishment of two states living side by side in peace and security, International Islamic News Agency (IINA) quoted by Mi'raj Islamic Nedws Agency (MINA) as reporting..
In a statement issued here on Monday to mark the 67th anniversary of the massacre at Deir Yassin, the League reiterated its rejection to the Israeli discrimination against the Palestinian people, and stressed the importance of an obvious international move and intervention to halt this policy in order to lay the groundwork for the two-state solution, pursuant to the international law and resolutions, and to provide international protection for the Palestinian people and their resources.
The statement noted to the significance of reactivating Arab-sponsored Peace Initiative, adopted in the Beirut-held Arab Summit in 2002, which envisaged a comprehensive and integrated solution for Arab-Israeli strife, based on justice, equity and realizing the legitimate rights of the Palestinian people in establishing their independent state with Jerusalem as its capital, and to reach an agreeable solution for Palestinian refugees' question.
The pan-Arab organization warned Israel of continuing its aggressive policies and discriminatory and expansive approach that it used to ignore, in disdain, all resolutions of international legitimacy, as well as human rights norms, in pursuit of imposing a fait accompli policy, that would explode any endeavor targeting the achievement of comprehensive and just peace, thereby destroying any opportunity to establish the independent, sovereign and viable Palestinian state.(T/R05/P3)
Mi'raj Islamic News Agency (MINA)