Arab-Islamic-US Summit Good Step to Resolve Issues of Muslims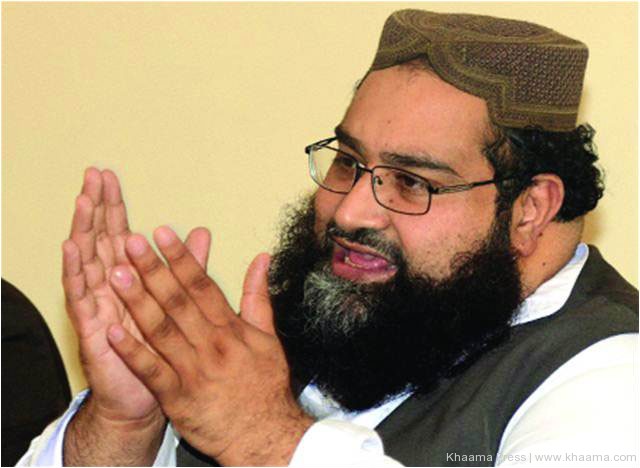 Hafiz Tahir Ashrafi, an influential cleric in Pakistan.
Lahore, 25 Sha'ban 1438/22 May 2017 (MINA) – The Arab-Islamic-US Summit will prove a positive step to resolve the challenges confronting Muslims, dailytime.com reported, citing Pakistan Ulema Council clerics.
The world leadership should play a crucial and vital role to address the prevailing challenges of Kashmir, Palestine, Iraq, and Syria.
In a joint statement, clerics Tahir Ashrafi, Ayub Safdar, Abdul Hameed Wattoo, Abdul Kareem Nadeem, Abdul Haq Mujahid, Abdul Hameed Sabri, Shafi Qasmi, Saad Zikriya, Nauman Hashir, Tayyab Qadri and Ashfaq Patafi said that criticism on arrival of US President Donald Trump to Saudi Arabia is irrational.
They claim Saudi leadership has made the US leadership disassociate terrorism and extremism from any particular religion and religious sect. Saudi leadership has made it clear to the West and US leadership that terrorism and extremism should not be affiliatedwith any particular religion or region.
The joint statement also pointed out that if objections are not being made on Iran, India, and Russian relationship, then no one should point fingers at the relationship between US and Arab Islamic countries.
The Arab-Islamic Summit is being held to contain the increasing influence of Daesh and other terrorist outfits.
The Islamic Military Alliance, Arab-Islamic-US Summit and World Islamic Ideological Alliance will prove to be positive forums to annihilate the menace of terrorism and extremism from the Muslim world, according to the statement.
The clerics also lauded the stance of the Saudi government to not issue visas to Israel-based journalists for coverage of Arab-Islamic-US Summit.
Saudi leadership expressed solidarity with the people of Palestine and support the Palestinian cause by refusing to issue these visas despite US pressure, revealed the Joint statement of Pakistan Ulema Council.
The statement also condemned the missile attack at Al-Riyadh by Houthi tribes and urged leadership of the Muslim world to take immediate action against Houthi tribes for the missile attack in Riyadh. (T/RS5/RS1)
Mi'raj Islamic News Agency (MINA)