Arab Countries to Submit Resolutions Regarding Golan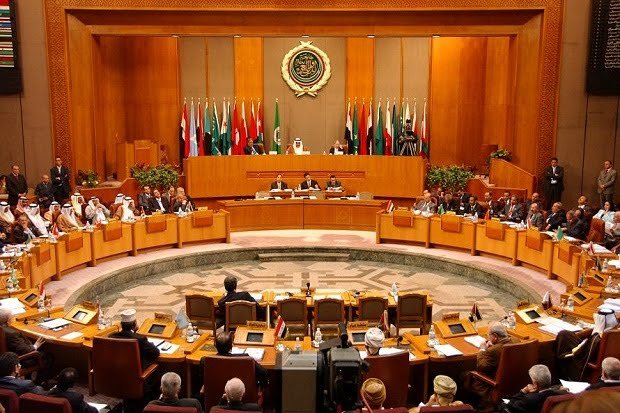 Arab League Summits (Special)
Tunis, MINA – Leaders of Arab countries will submit draft resolution to the UN Security Council ini order to reject the United States (US) decision of recognition Israel's sovereignty over the Golan Heights.
Arab League Secretary General Ahmed Aboul Gheit said that all leaders of Arab League member countries rejected the US decision about Golan. "We leaders of Arab countries gathered in Tunisia expressed our rejection and condemnation of the US decision to recognize Israel's sovereignty over the Golan," he said on Sunday, as quoted from Republika Online.
The Arab League has held a high-level conference in the capital city of Tunisia, Tunis, last week. Palestinian issue and Golan were the two main topics discussed at the meeting.
According to Gheit, in addition to submit draft resolution, Arab countries will also ask for legal opinions from the International Court of Justice regarding the US decision about Golan. He hoped during the process, no country would follow in Washington's footsteps.
Last week, 14 from 15 member countries of the UN Security Council said they rejected the US decision to recognize Golan as Israeli territory. Washington's actions are considered to endanger regional stability.
US President Donald Trump officially recognized Israel's sovereignty over Golan Heights on Monday. He announced after meeting with Israeli Prime Minister, Benjamin Netanyahu at the White House.
Netanyahu also welcomed Trump's decision. He said Trump had done something historic. A similar statement was expressed by Netanyahu when Trump recognized Jerusalem as the capital of Israel in December 2017.
The Golan Heights began to be occupied by Israel after the Arab-Israeli War in 1967. Previously, the area was under Syrian control. Tel Aviv officially annexed Goland in 1981.
However, the UN Security Council opposed Israel's actions. The Security Council finally issued Resolution 497 which reads, "Israel's decision to impose law, jurisdiction and government in the occupied Golan Heights is null and void by law and without the effect of international law."
The resolution also calls for Israeli withdrawal from the region. The United Nations has stressed Golan's legal status will not change with Trump's recognition. Golan is still regarded as an occupied territory under international law. (T/Sj/P2).
Mi'raj News Agency (MINA)