AMMAN REFUSES REDUCTION IN UN SERVICES FOR PALESTINIAN REFUGEES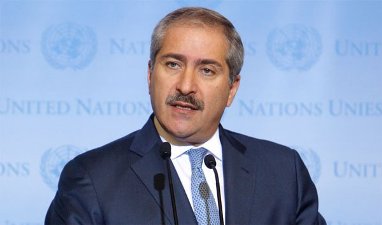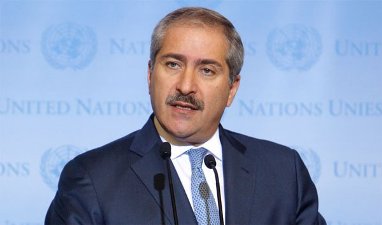 Amman, 23 Rajab 1436/12 May 2015 (MINA) –Jordanian Foreign Minister Nasser Judeh said that his country refuses any reduction in UN services for Palestinian refugees in the kingdom, Anadolu reported yesterday.
Judeh made his remarks during a meeting with Pierre Krähenbühl, the Commissioner-General of the UN Relief and Works Agency for Palestine Refugees in the Near East (UNRWA), in Amman, Middle East Monitor (MEMO) quoted by Mi'raj Islamic News Agency (MINA).
"UNRWA represents the obligation of the international community towards the issue of the Palestinian refugees," Judeh said. "Any decline in the UNRWA services will put on the host Arab countries addition burdens."
He also hailed the role of the UNRWA, expressing his country's support for this role and stressing on the cooperation of Amman with UNRWA on all levels in order to be able to implement its role in the best way.
Speaking to the Anadolu Agency, Chief of the Palestinian Affairs Department in Amman Mahmoud Aqrabawi said: "There are fears of decline in the UNRWA services offered to around 380,000 Palestinian refugees living in 13 refugee camps in Jordan since 1950."
The decline of services, Aqrabawi said, related to main programmes such as education, healthcare and humanitarian aids.
Aqrabawi said Judeh's latest efforts led to the increase of funds allocated to the Palestinian refugees in Jordan. "The budget of this year hit around $150 million, while it ranged from $70 to $80 million during the previous five years," Aqrabawi said.
However, he said that this increase does not match the real increase in the refugees' population.
UNRWA contributes to up to 20 per cent of the Jordanian budget due to its services for Palestinian refugees. Last year, Judeh called for UNRWA to increase this support.
There are nearly 2,124,628 Palestinian refugees in Jordan according to the latest UNRWA statistics. About 372,822 live in 13 refugee camps, while all the others live in cities and villages across the country. (T/P002/NMT)
Mi'raj Islamic News Agency (MINA)