AMERICANS DOMINATE WORLD'S INFLUENTIAL MUSLIMS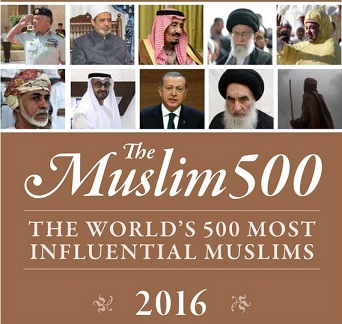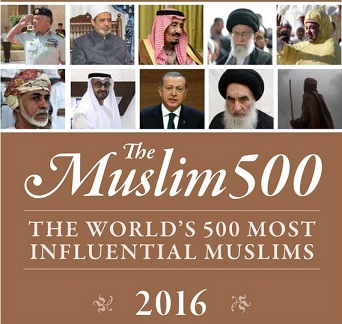 Washington, 1 Muharram 1437/14 October 2015 (MINA) – Reflecting the growing influence of American Muslims, an annual list of the world's 500 most influential Muslims has included more Muslims from the United States than any other country on this year's edition.
"This list acts as an opportunity to shed some light on the many challenges and pioneering triumphs that are present at the very crux of shaping the Muslim community," says the publication's foreword.
Since 2012, the US has outpaced nations with a far larger Muslim population, netting at least 40 notable people of influence, with Pakistan (33), Saudi Arabia (32), Egypt (27) and the UK (27) not too far behind, Onislam quoted by Mi'raj Islamic News Agency (MINA) as reporting.
But only Muslim convert Sheikh Hamza Yusuf Hanson, co-founder of Zaytuna College in Berkeley, Calif, and Seyyed Hossein Nasr, a professor of Islamic studies at George Washington University, made the Top 50 in recent years.
The seventh annual list, which is compiled by the Royal Islamic Strategic Studies Center, a respected Jordanian think tank, lists 32 newcomers to the 2016 list seven with American ties.
The center defines influence as any person with the power to make a significant impact on the Muslim world.
University of Notre Dame Islamic studies professor Ebrahim Moosa, a scholar of contemporary Muslim thought, said he's back on the list after a five-year absence.
"I don't think Muslim Americans are becoming more influential, but some people are taking note of the achievements of Muslim Americans," he said.
The list of the world's 500 most influential Muslims is issued annually by the Royal Islamic Strategic Studies Centre (RISSC) in Amman.
It is issued in cooperation with Prince Al-Waleed Bin Talal Center for Muslim-Christian Understanding at George Town University in the United States.
This year's list was topped by Jordanian King Abdullah II ibn Al-Hussein followed by Al-Azhar's Grand Imam, Sheikh Ahmad Muhammad Al-Tayyeb.
The third and fourth places were given to Saudi's King Salman bin Abdul-Aziz Al-Saud and Ayatollah Hajj Sayyid Ali Khamenei, the supreme leader of the Islamic Republic of Iran.
Morocco's King Mohammed VI and Oman's Sultan Qaboos bin Sa'id Aal Sa'id, also made it to the top 10 ranks.
The Royal Aal al-Bayt Institute for Islamic Thought is an international Islamic non-governmental, independent institute headquartered in Amman, the capital of the Kingdom of Jordan.
This publication is part of an annual series that provides a window into the movers and shakers of the Muslim world.
It gives valuable insight into the different ways that Muslims impact the world and also shows the diversity of how people are living as Muslims today. (T/Imt/R03)
Mi'raj Islamic News Agency (MINA)