Al-Quds Training for Trainers to Uphold the Commitment of Liberation of Al-Aqsa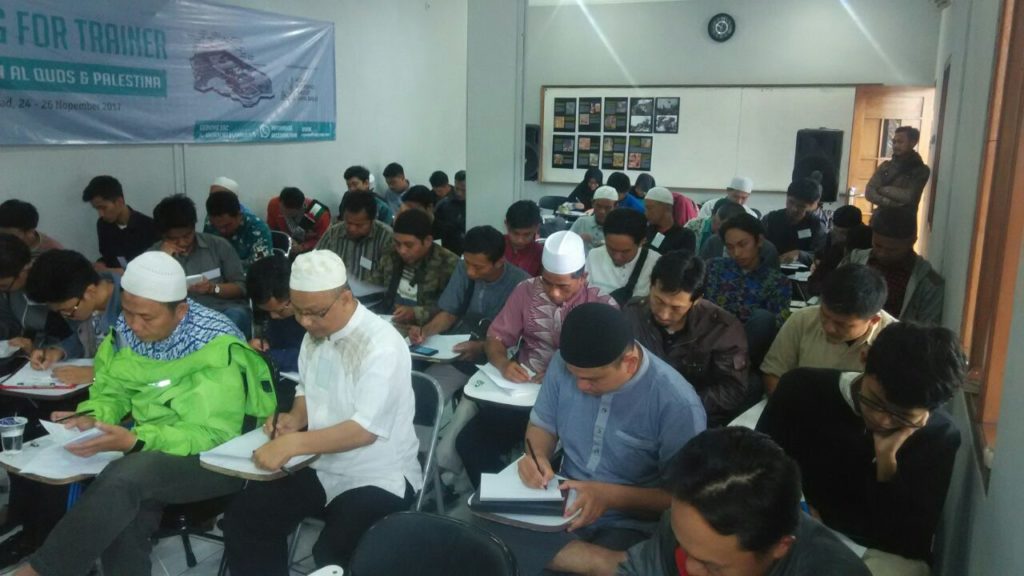 Bandung, West Java, MINA – The Aqsa Working Group (AWG) West Java Branch has held Training for Trainer (TFT) "Elaboration of Al-Quds and Palestine issue" which was aimed at upholding the commitment of Al-Quds activists in the struggle of liberation of Al-Aqsa Mosque in Palestine.
In remarks, at the event held in Bandung, West Java AWG Chairman, Muhammad Encep Zakarsih said that the TFT was held for three days aimed at strengthening the commitment of participants about the liberation of Al-Aqsa Mosque from the Israeli occupation.
"TFT activity is one of AWG's consistent actions in liberating Al-Aqsa," he said on Friday night (24/11) in front of dozens of attendees.
Muhammad asserted that Al-Aqsa Mosque can only be liberated when all Muslims in the world unite.
Syahril Hermansyah, one of the participants of TFT, said that a number of materials will be received by participants, among others, some of themrelated to the position of Al-Aqsa in Islam, geographical situation and condition, culture in Palestine, and revelation postulates depicting the events of the end times.
"It all leads to the momentum of liberation of Al-Aqsa," he told MINA on Saturday morning (25/11). (L/Syahril/RI-1/RS5)
Mi'raj News Agency (MINA)