Syrian Refugees Celebrate First Ramadan in Canada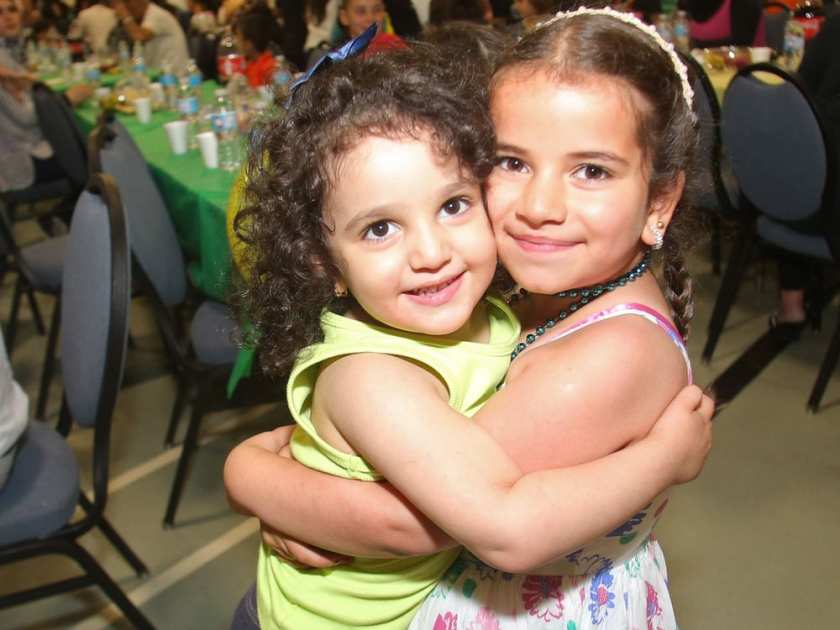 Calgary, Canada, 26 Ramadan 1437/02 July 2016 (MINA) – Rashid Mikdad's eyes light up when he talks about Ramadan in pre-war Syria. His relatives and friends would cook and send food to one another, visiting each other's homes.
It was a happy time, he explained through a translator during an iftar, the evening meal through which Muslims break their fast during Ramadan, at Calgary's Marlborough Community Association at the end of June.
His first Ramadan in Canada has been bittersweet. Mikdad, a grandfather in his sixties, is grateful for the welcome he and many of his family members have received from Canadians after spending several years in Turkey as refugees.
Trained as a chef, he's also enjoyed hosting Canadian volunteers for elaborate Syrian iftars. But, while his wife, his youngest son, daughter-in-law and two of his granddaughters are with him, four of his children are still in Turkey.
For Gada Omar, another refugee in Calgary, the month is also one of gratitude. Now, she is happy her four sons are safe and attending school, far from the bombs that fell around them in Syria. But she misses her daughter, who is married and in Turkey with her husband and Omar's grandchild.
Mikdad and Omar's feelings are ones shared by many Syrian refugees in Calgary. Ramadan, the ninth month of the Muslim calendar during which the first revelation of the Qu'ran was revealed to Mohammed, is a particularly difficult period for them to spend apart from family.
Muslims commemorate Ramadan by fasting from sunrise to sunset, with acts of charity and increased prayer. But the month is also a celebratory one as families and friends gather each night to break their fast.
It is these meals that have surprised Reanna Teske, a Calgarian who volunteers to help two Syrian families, including the Mikdad family.
"I didn't realize there was so much food involved. We were invited several times for the iftar by both families. It's quite the spread," Teske was quoted by calgaryherald.com as saying.
Teske added that observing the families celebrate Ramadan has given her a greater understanding of Islam, even though she doesn't speak Arabic and mostly communicates with the families through a combination of hand gestures and a translation app.
"More than just religious practices, I've realized Ramadan is about community values and making yourself better in the services of others," she said.

Inter-cultural experience
Teske is not the only one who is having an inter-cultural experience this Ramadan. All the volunteers helping Syrian refugees have been inundated with iftar invitations from Syrian families, said Saima Jamal, co-founder of the Syrian Refugee Support Group Calgary.
"This has been a Ramadan like never before," said Jamal, who is from Bangladesh and struggled to fast alone when she first came to Canada as an international student.
But with few friends and family in Calgary, the refugees miss being invited to break bread with others, as well as special dishes prepared by their mothers or other family members, Jamal said.
Concerned, several Muslim volunteers invited the Syrian families over for iftars. They also planned a large iftar in partnership with Cedar's Deli that saw more than 400 attendees at the Marlborough Community Association at the end of June. But, hard days lie ahead.
"Especially with Eid (a holiday that marks the end of Ramadan) coming up, they'll be missing family even more because they are probably the only lucky sibling who made it out," said Jamal.
There are also smaller challenges. For the Syrian refugees, spending Ramadan in a non-Muslim country, where everyone around them isn't fasting, is also something new, as are the long hours between sunrise and sunset in Calgary.
"We have to eat alone. There is no relatives here. There is no friends. There is no parents. Nothing at all. Everything is completely different from our country," said Nour Alraies, a refugee from Homs who misses the daily prayer calls, as well as a public call marking the end of the daily fast, during Ramandan in Syria.
Her four kids miss their grandparents, while her 14-year-old daughter who is fasting for the first time, has struggled with the long fasts in Calgary, she added.
Amid the difficulties, there are also some bright spots. For his part, Mikdad has enjoyed attending mosques in Calgary and praying side-by-side with Muslims from all over the world – something he had not done before.
Meanwhile, Alraies' family is finding comfort in uniting with others like at the Marlborough iftar.
"When you're with people, everything is good," she said.  (T/R07/R01)
Mi'raj Islamic News Agency (MINA)