18.000 PALESTINIANS TRAPPED IN AL-YARMOUK REFUGEE CAMP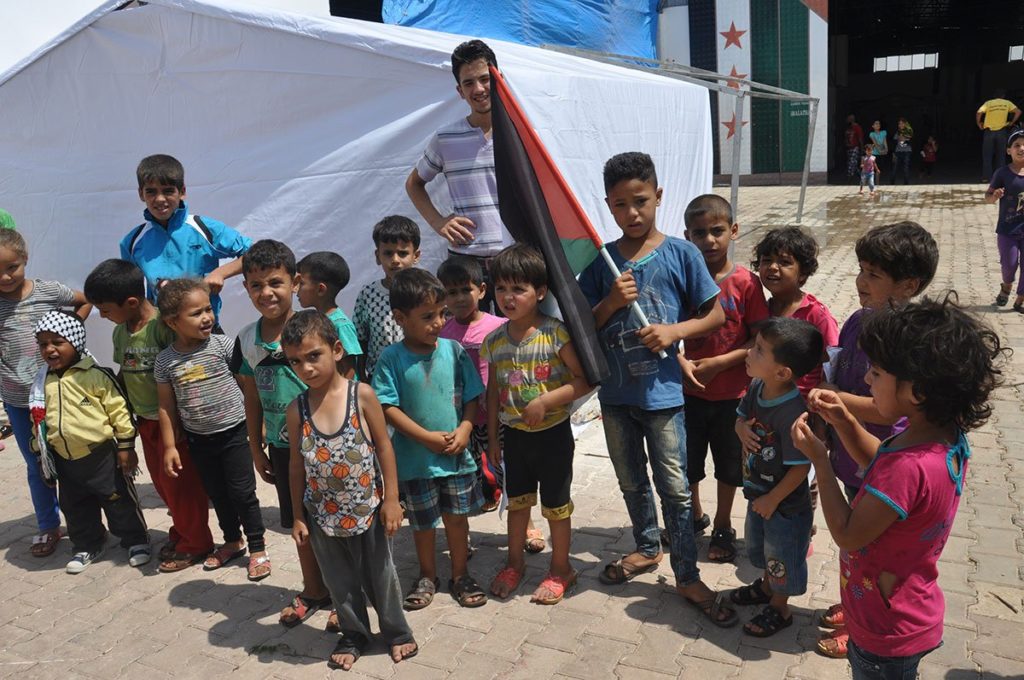 Damascus, 30 Rabi'ul Akhir 1436/20 February 2015 (MINA) – About 18,000 Palestinians are currently trapped in the besieged Al-Yarmouk refugee camp in the south neighborhood of Damascus, with no sufficient food supplies and heating sources, according to the UNRWA.
The international agency said it was alarmed and concerned by the grave deterioration in the humanitarian situation in Yarmouk, caused by a recent upsurge of armed conflict in the area, Wafa News Agency quoted by Mi'raj Islamic News Agency (MINA) as reporting, Friday.
With winter weather set to continue for several months, and with no access to regular food supplies, clean water, health care, electricity or heating fuel, says UNRWA, Yarmouk's civilian population of some 18,000 is at the brink of a humanitarian catastrophe.
"To know what it is like in Yarmouk, turn off your electricity, water, heating, eat once a day, live in the dark, live by burning wood," Anas, a resident of al-Yarmouk was quoted by the UNRWA.
UNRWA's spokesperson, Chris Gunness, said, "Over the previous two months, Yarmouk and its surrounding areas have seen a serious escalation in armed conflict, including frequent exchanges of fire and the use of heavy weapons, which have persistently disrupted the distribution of life-saving humanitarian aid to the 18,000 civilians trapped in the area."
"UNRWA remains deeply concerned that no successful distribution has been completed since 6 December 2014," he added.
"To stop the suffering of Yarmouk's civilians, UNRWA calls for this level of cooperation to resume, for the immediate cessation of armed hostilities in and around Yarmouk, and for all concerned parties to act in ways that promote the protection of Yarmouk's civilians and give the utmost priority to their humanitarian needs."
Prior to the outbreak of the Syrian civil war, al-Yarmouk had a population of over one million Palestinian refugees. Later, the camp started to shrink in population gradually as fighting between Syrian President Bashar al-Assad's loyal forces and dissent came to a point of no return.(T/P008/R03)
Mi'raj Islamic News Agency (MINA)