ZIONIST ISRAELI SETTLERS UNLEASH DOG PACK ON PALESTINIAN KIDS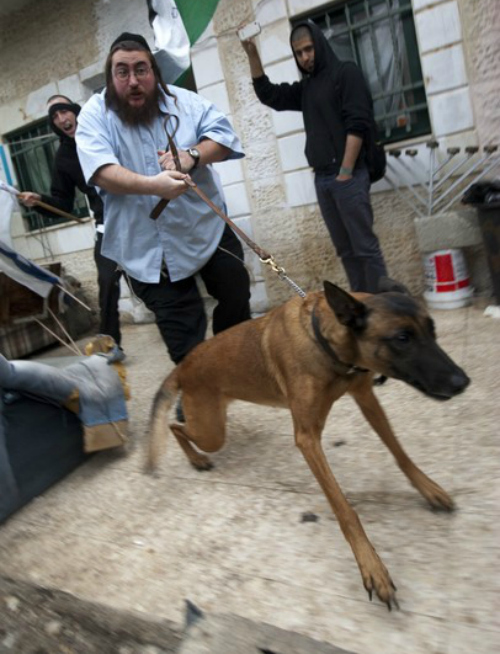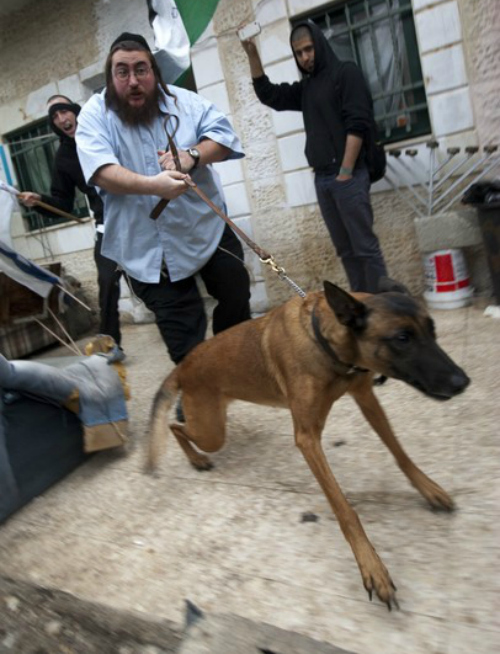 Tel Aviv, 25 Shawwal 1435/21 August 2014 (MINA) – Israeli settlers have unleashed a large pack of dogs on Palestinian children, brutally injuring one near Salfit in the center of the occupied West Bank.
The dogs harshly savaged the five-year-old boy, who is in dire need of several surgeries, including a facial reconstructive one, according to Press TV report quoted by Mi'raj Islamic News Agency (MINA).
The boy, identified as Karmel Moayyad Shakir, was playing with his peers in the village of Azawiyeh when the illegal settlers from the nearby Kannat settlement arrived at the spot along with a large pack of dogs.
Before the boy's family could intervene, the dogs attacked the five-year-old who was lucky enough not to die, yet sustained severe injuries.
"We were sitting in the house. My son went out to play with his friends when suddenly I heard the kids screaming and the sound of dogs. I ran out and saw more than 20 dogs attacking my son with the settlers in the background. There was so much blood we rushed him directly to hospital," said Thikra Ashkira, the kid's mother.
Karmel's family said the villagers there were vulnerable to the Israelis' repeated attacks, with Israeli military forces protecting the attackers.
"The area we live in is the closest to the Israeli settlement. We suffer many such attacks by the settlers and their dogs. We usually try to keep the kids inside, but we can't do it every time because they have the right to play," said Moayyad Shakir, Karmel's father.
Among many other illegal settlements, Kannat is notorious for its extremist Israeli residents.
The presence and continued expansion of Israeli settlements in occupied Palestine has created a major obstacle for the efforts to establish peace in the Middle East.
More than half a million Israelis live in over 120 illegal settlements built since Israel's occupation of the Palestinian territories of the West Bank and East al-Quds in 1967.
The UN and most countries regard the Israeli settlements as illegal because the territories were captured by Israel in a war in 1967 and are hence subject to the Geneva Conventions, which forbid construction on occupied lands. (T/E01/IR)
Mi'raj Islamic News Agency (MINA)