World Leaders Condemn Brussels Attacks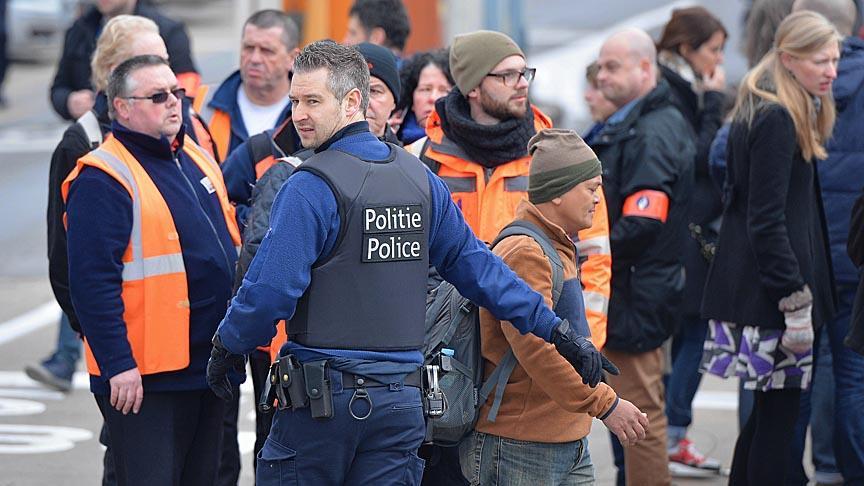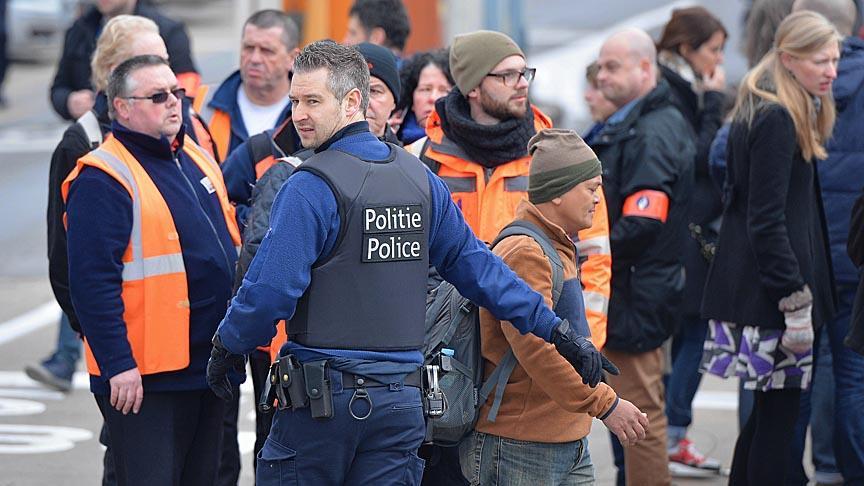 London,  13 Jumadil Akhir 1437/23 Mar 2016 (MINA) –  European politicians responded with condemnation of Tuesday morning's terrorist attacks in Brussels.
At least 34 people were killed and dozens injured in three explosions in the Belgian capital, according to public broadcaster VRT.
Both Belgium and France raised terror threat to the highest level and deployed extra police to key locations.
Following an emergency meeting with President Francois Hollande, Prime Minister Manuel Valls said Europe was in a "state of war", Anadolu Agency quoted by Mi'raj Islamic News Agency (MINA) as reporting.
French Interior Minister Bernard Cazeneuve said 1,600 extra security personnel would be deployed to French airports, train stations and seaports, with 400 in Paris alone.
In Britain, Prime Minister David Cameron said he was "shocked and concerned" by the attacks and promised his country would do everything to help.
"These are appalling and savage terrorist attacks and I've just spoken to the prime minister of Belgium to give our sympathies and our condolences to the Belgian people and we absolutely stand with them at this very difficult time," he told British broadcasters.
"These were attacks in Belgium; they could just as well be attacks in Britain or in France or Germany or elsewhere in Europe and we need to stand together against these appalling terrorists and make sure they can never win."
A meeting of the government's emergency response committee was called within hours of the blasts and major British airports, including London's Heathrow and Gatwick, announced heightened security measures.
Speaking in Cuba, U.S. President Barack Obama said the U.S. stood in solidarity with the Belgian people "in condemning these outrageous attacks against innocent people".
Obama, who spoke by telephone with Belgian Prime Minister Charles Michel, added: "We will do whatever is necessary to support our friend and ally Belgium in bringing to justice those who are responsible.
"This is yet another reminder that the world must unite. We must be together regardless of nationality or race or faith in fighting against the scourge of terrorism. We can and we will defeat those who threaten the safety and security of people all around the world."
German Chancellor Angela Merkel called for unity in Europe in the face of terror.
"Our strength is in our unity, and that is how our free societies will prove themselves stronger than terrorism," she said.
Her foreign minister, Frank Walter Steinmeier, speaking in his capacity as the chairman of the Organization for Security and Cooperation in Europe, said: "These heinous attacks were directed against the heart of Europe. Perfidiously, the terrorists targeted defenseless people."
Italian Prime Minister Matteo Renzi described the attacks as a strike at the "heart of the European Union" and criticized those calling for the closure of Europe's borders.
"Those who today are deluding themselves, shouting 'Let's close the borders', don't know or don't realize the fact that very often our enemies are already inside our cities," he said.
In a joint statement, EU heads of state and government described events in Brussels as "an attack on our open democratic society."
They added: "This latest attack only strengthens our resolve to defend the European values and tolerance from the attacks of the intolerant. We will be united and firm in the fight against hatred, violent extremism and terrorism."
Israeli Prime Minister Benjamin Netanyahu expressed his condolences during a trip to Washington.
"The chain of attacks from Paris to San Bernardino to Istanbul to the Ivory Coast and now to Brussels, and the daily attacks in Israel, this is one continuous assault on all of us," he told a meeting of the U.S.'s largest pro-Israel gathering via video link.
Spanish Foreign Minister Jose Manuel Garcia-Margallo blamed the attack on Daesh, calling it "a kind of terrorist cancer that is extending all over the world." He confirmed Spain's terrorist threat level would remain at the second highest stage.
At the UN, Secretary-General Ban Ki-moon condemned the "despicable attacks" in a statement.
He said Belgium and Europe's commitment to human rights, democracy and peaceful coexistence would "continue to be the true and lasting response to the hatred and violence of which they became a victim today."
Pope Francis sent a message of condolences to Brussels' Archbishop Jozef De Kesel.
"The Holy Father again condemns the blind violence which causes so much suffering and, imploring of God the gift of peace, he invokes for the bereaved families and the Belgian people the consolation of divine blessings," the Vatican said in a statement. (T/P010/R07)
Mi'raj Islamic News Agency (MINA)