World Islamic Bank to Hold Banking Conference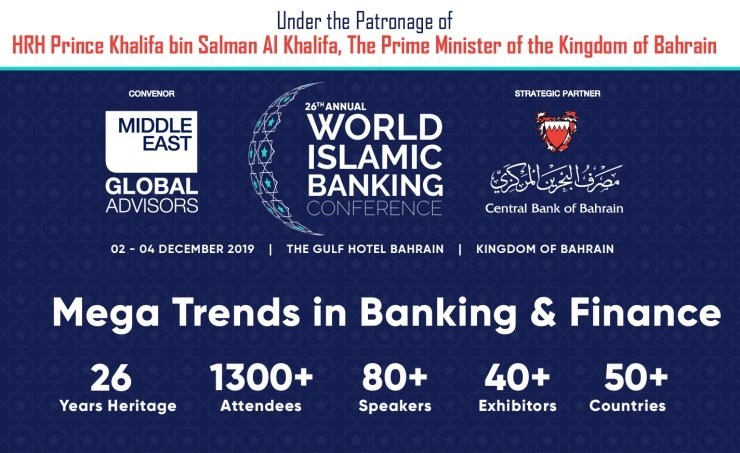 World Islamic Bank to Hold Banking Conference (photo:special)
Manama, MINA – World Islamic Bank Conference (WIBC) announced it will hold its 26th Islamic banking conference in strategic partnership with the Central Bank of Bahrain, on 2-4 December 2019.
More than 1,000 global industry centers, policymakers, innovators, and stakeholders will meet in the forum. Zawyam reporting.
The committee under the direction of Prince Khalifa Bin Salman Al Khalifa, Prime Minister of Bahrain, and strategic partnership of the Central Bank of Bahrain will host a meeting of the world's largest and most prestigious Islamic banking and financial leaders.
The conference will focus on "Mega Trends in Banking and Finance" in line with the global service vision of the Islamic finance and banking industry.
"For more than a quarter of a century, WIBC has been the definitive platform for executives to discuss global economic strategies," said Ehsan Abbas, Chairman of WIBC Global Advisor for the Middle East Region.
He added the conference was very important given the uncertain economic situation, and he said: "it is important to better understand economic, demographic, technological, and regulatory landscape changes".
This year's conference will also promote the standardization and harmonization of Islamic Finance standards, value creation, and consolidation, enhancing the Sukuk market and solutions to industry challenges.
International experts will present their assessment of the prospects of the global economy and highlight Islamic financial opportunities.
WIBC reaffirms its reputation every year in producing breakthroughs in financial thinking. (T/Sj/p2)
Mi'raj News Agency (MINA)