WESTERN MEDIA CIRCUS IGNORES CANADIAN MUSLIM MURDER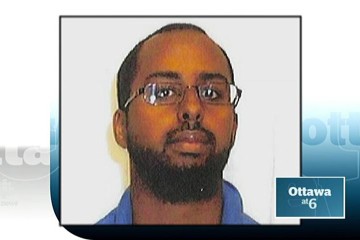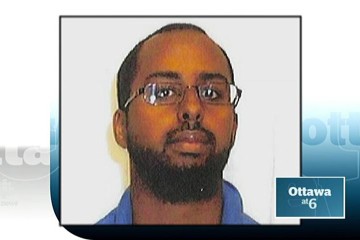 Alberta, 26 Rabi'ul Akhir 1436/16 February 2015 (MINA) –  In another Islamophobic crime, a Canadian Muslim man was shot dead in his home in Alberta, facing the same fate of Chapel Hill victims whose death has shaken the Muslim world, amid apparent absence of media coverage.
"My brother, he was shot through the door before he even touched the doorknob, before he even opened the door," Ahmed Mattan, the victim's brother, who also lives in the Fort McMurray apartment, told CBC News, On Islam quoted by Mi'raj Islamic News Agency (MINA) as reporting.
"So the killer, whoever he or she might be, they didn't even know who they were killing apart from the fact we were living in that apartment."
The 28-year-old victim, Mustafa Mattan, was answering a knock at his home when he was shot by an anonymous assailant on Monday, February 12.
The shooting of the Muslim victim, who moved from Ottawa to Fort McMurray less than a month ago, was also ignored by the mainstream media, sparking outrage among the Muslim communities in Canada.
"Death of #MustafaMattan ignored by Media AND social media," Abu Typo @WahidAtTalib posted on Twitter.
Another Muslims wrote: "So #MustafaMattan was shot on Monday a day before #ChapelHillShooting and there's hardly any serious media coverage on his shooting!! Why?"
A day after Mattan's death, Deah Shaddy Barakat, 23 his wife Yusor Mohammad Abu-Salha, 21 and her sister Razan Mohammad Abu-Salha, 19, were found dead at a condominium complex off campus in Chapel Hill.
The gunman, identified as 46-year-old Craig Stephen Hicks, reportedly turned himself into police.
Groom-To-Be
The health sciences graduate, Mustafa, moved to join his new job in Fort McMurray to save money for his wedding, according to his family.
"He was the nicest, quietest, shyest, most humble person you will ever meet, and he was obviously taken too soon from us," his brother said.
A similar opinion was shared by Mustafa's friends, who lamented his death. "That was his sole purpose to go. That boy was harmless," Abdi Omar, a family friend who lives in Ottawa, told the Ottawa Sun.
"We were not expecting Mustafa [to be identified as the shooting victim].
"When we were told at the mosque, everybody was shocked."
Moreover, one of his childhood friends has raised more than $4,900 to help the victim's family to cover the funeral expenses.
Lamenting the death of her elder brother, Mattan's sister Salma Mattan told CTV news: "He embodied everything that our religion teaches us: He was peaceful.
"He was trustworthy. He was a very honest person."
Being in Canada since he was 2 year old, Mattan was a graduate of the University of Ottawa and a devout member of the Assalam Mosque on St. Laurent Boulevard. While the motives of the Mattan's shooting still vague, the Royal Canadian Mounted Police called his death a "homicide".
The dual terror attacks in Ottawa and Saint-Jean-sur-Richelieu, a few months ago, coupled with Paris shooting spree have led to unprecedented levels of anti-Muslim attacks in Canada where several mosques were vandalized.
Muslims make around 2.8 percent of Canada's 32.8 million population, and Islam is the number one non-Christian faith in the country. A recent survey showed that the overwhelming majority of Muslims are proud to be Canadian, and that they are more educated than the general population. (T/P011/P3)
Mi'raj Islamic News Agency (MINA)