West Bank Palestinians Decry Washington's UNRWA Aid Cuts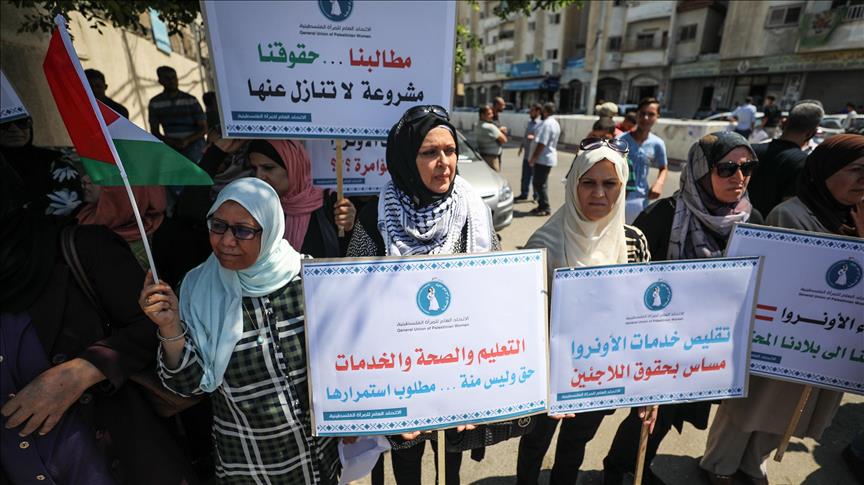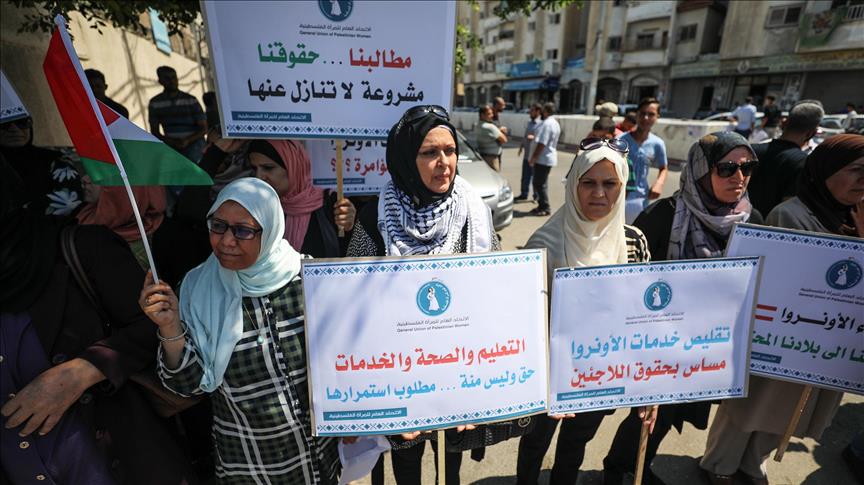 Ramallah, Palestine — Palestinian activists and officials on Monday took part in a march in the West Bank city of Ramallah to protest a recent U.S. decision to cut funding for UN Palestinian refugee agency UNRWA, Anadolu Agency reported.
Organized by the Palestine Liberation Organization (PLO), Monday's march featured dozens of participants carrying banners denouncing the U.S. move.
Senior Fatah leader Jamal Moheisen said the march "sends a clear message to the U.S. administration and the Israeli occupation that the Palestinian issue — especially the issue of refugees — remains a core concern among the free peoples of the world".
"[U.S. President Donald] Trump's decision [to cut funding for UNRWA] is essentially an Israeli decision aimed at decisively ending Palestine's 70-year refugee crisis," Moheisen told Anadolu Agency.
"UNRWA was established by the UN, not the U.S.," he added. "Most Arab and friendly countries understand the importance of preserving UNRWA's activities."
Late last month, U.S. State Department spokeswoman Heather Nauert said Washington would "no longer commit funding" to the refugee agency.
The U.S. has long been UNRWA's largest contributor, providing it with $350 million annually — roughly a quarter of the agency's overall budget.
Established in 1949, UNRWA provides critical aid to Palestinian refugees in the blockaded Gaza Strip, the Israeli-occupied West Bank, Jordan, Lebanon and Syria. (T/RS5/RS1)
Mi'raj Islamic News Agency (MINA)