US Withdraws from TPP Deal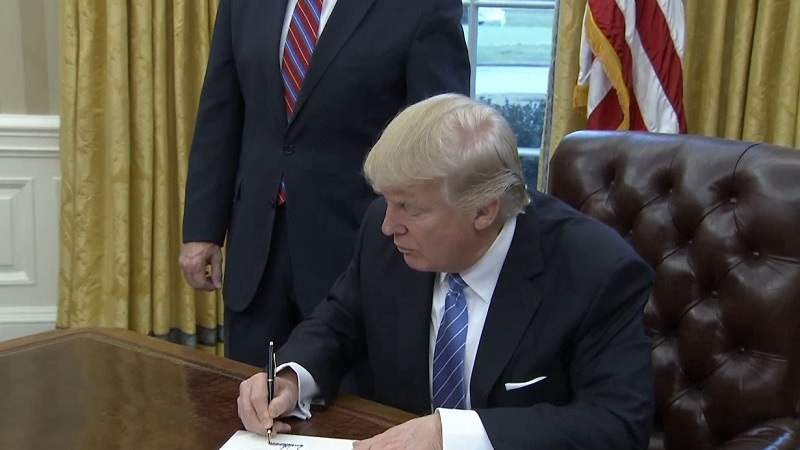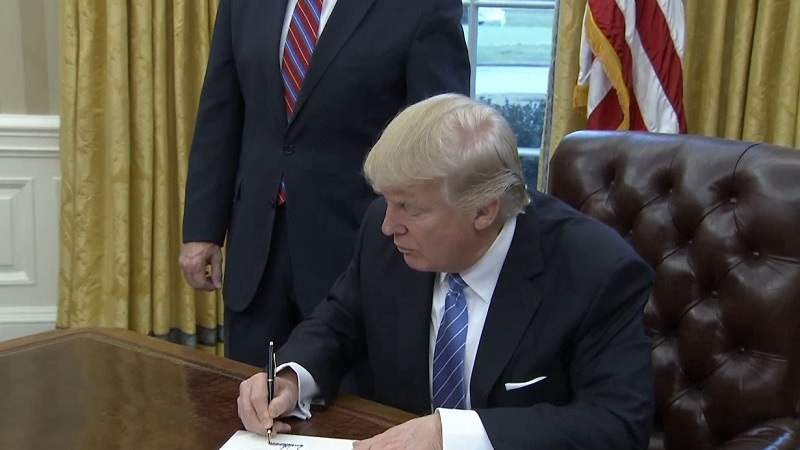 President Donald Trump is signing a memorandum to leave the proposed Pacific Rim trade pact known as the Trans-Pacific Partnership
Washington DC, 25 Rabi'ul Akhir 1438/24 Januari 2017 (MINA) – US President Donald Trump has signed an executive order formally withdrawing the US from the Trans-Pacific Partnership (TPP) trade deal, following through on a promise from his presidential campaign, Al Jazeera reported.
"We've been talking about this for a long time," Trump said as he signed the executive order in an Oval Office ceremony on Monday, calling the move a "great thing for the American worker".
In the same ceremony, Trump signed an order imposing a federal hiring freeze, with the exception of the military
Additionally, Trump signed a directive banning US NGOs that perform abortions abroad from receiving federal funding.
The TPP accord was negotiated by former President Barack Obama's administration but never approved by US Congress.
Signed by 12 countries in 2015, the TPP trade agreement had yet to go into effect and the US' withdrawal is likely to sound its death knell.
It had been the main economic pillar of the Obama administration's "pivot" to the Asia-Pacific region to counter China.
Its signatories are Australia, Brunei, Canada, Chile, Japan, Malaysia, Mexico, New Zealand, Peru, Singapore, the US and Brunei. They together represent 40 percent of the world economy.
Trump called it a "potential disaster" during his campaign.
Raised concerns in Asia-Pacific
Trump has raised concern in Japan and elsewhere in the Asia-Pacific region with his opposition to the TPP and his campaign demands for US allies to pay more for their security.
The new president also met a dozen manufacturers in the US at the White House on Monday, pledging to slash regulations and cut corporate taxes, but warning them he would take action on trade deals he felt were unfair.
Trump, who took office on Friday, has promised to bring manufacturing plants back to the US, an issue he said helped him win the November 8 election.
He has not hesitated to call out by name companies that he thinks should bring outsourced production back home.(T/RE1/RS05)
Mi'raj Islamic News Agency (MINA)