US to Pursue "Honorable" Outcome in Afghanistan – Trump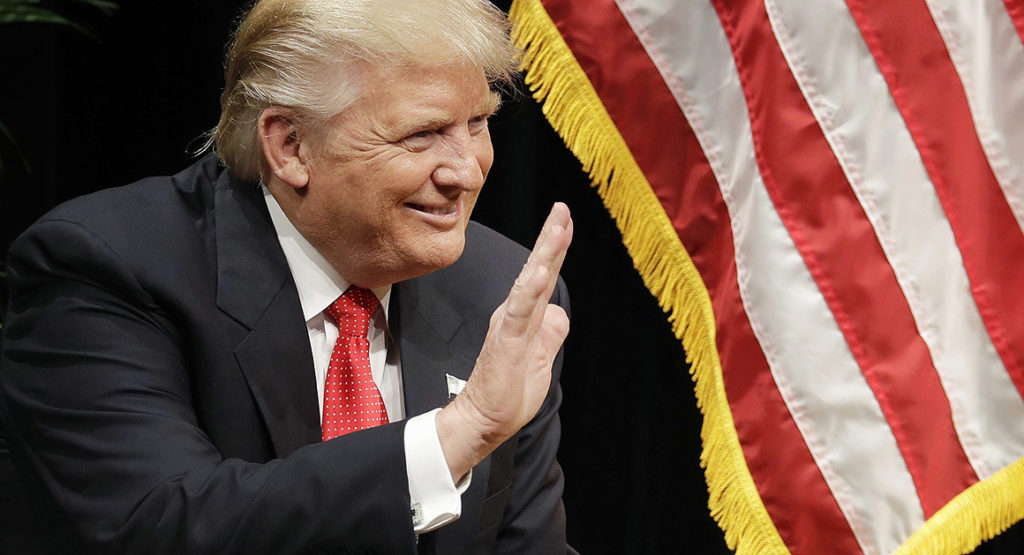 US President Donald Trump.
Washington, MINA – US President Donald Trump said Wednesday his country will pursue an "honorable" and "enduring" outcome in Afghanistan, worthy of US troops' significant efforts in that country.
"We will give our men and women in uniform the tools they need and the trust they have earned to fight and to win," KUNA reported, citing Trump in a speech before the National Convention of the American Legion in Reno, Nevada.
"And we have made, as you have been reading and seeing, tremendous progress in the fight against terrorism," he said.
Just over a month ago in Iraq, Mosul was "liberated from the barbaric rule" of the so-called Islamic State (IS), said the President.
"We are stripping terrorists of their territory at a record clip, their funding, their networks and the false allure of their ideology," he said.
"And I will tell you, we're going to start working very hard on the internet, because they're using the internet at a level they should not be allowed to use the internet," he added.
"They're recruiting from the internet. And we are going to work under my administration very hard so that doesn't happen," noted Trump.
Trump's speech came three days after he gave a major speech on his administration's Afghan policy, which he said would bring a more regional approach to the 16-year war, and include freeing the Pentagon to make battlefield decisions without undue management from the White House. (T/RS5/RS1)
Mi'raj Islamic News Agency (MINA)