US to Close PLO Office in Washington DC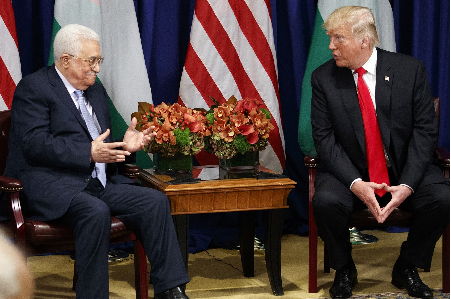 Washington DC, MINA – The United States immediately will close the office of Palestine Liberation Organization (PLO) in Washington DC on Monday as an effort of Donald Trump who has launched a campaign of pressure on Palestinians for their refusal of US peace efforts.
"Trump's administration will not open PLO office if the Palestinians still refuse to start meaningful negotiations with Israel." Said US administration, reported by VOA.
According to the contents of a speech seen by the Wall Street Journal, Trump's national security adviser, John Bolton was also reported to threaten the International Criminal Court (ICC) if investigating Israel.
"The United States will always be with our friends and allies, Israel," Bolton is expected to say in his address to the Federalist Society, a conservative group, in Washington DC.
This is another affirmation of the Trump administration's duties to collectively punish Palestinians, including by cutting financial support for humanitarian services such as health and education.(T/Sj/P2)
Mi'raj News Agency (MINA)