US Muslim Student, 19, Says Couple Screamed At Her To Take Off Hijab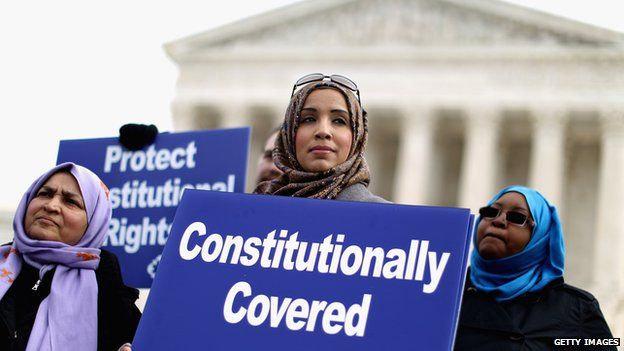 Boston, 14 Safar 1438/14 November 2016 (MINA) –  A 19-year-old Muslim woman says a white couple shouted at her to take off her hijab as she rode a bus in Queens – days after Donald Trump, who called for banning Muslims from the country during his campaign, was elected President.
Fariha Nizam, a sophomore at Hunter College, said she was riding the Q43 into Manhattan Thursday morning when a man and woman boarded the bus, Nydailynews.com reported.
The middle-aged pair got up from their seats and approached her, "yelling at me and telling me to take off the disgusting piece of cloth on my head, saying that it wasn't allowed anymore," Nizam recalled in a Facebook post that has been liked nearly 2,500 times.
Other commuters yelled at the couple to leave her alone, but that didn't stop the woman from trying to yank the hijab off Nizam's head, she said.
"People were telling her to stop, but she just kept getting madder, yelling, 'No, she needs to take it off,' " she told the Daily News.
Nizam said she broke down crying and got off the bus at the next stop.
Nizam, whose parents emigrated from Bangladesh, believes the abuse was directly related to Islamophobia stoked during Trump's campaign.
Nizam, who has lived in Bellerose, Queens, since the fourth grade, said she has been taking the bus for years without incident.
"I've never encountered something like that until after the election," she said.
She did not immediately report the incident to police, but said Friday evening she planned to report the abuse to authorities.
Victims of a hate crime can report it at their local police precinct and the NYPD's Hate Crimes Unit.
She said the traumatic episode would not stop her from wearing her hijab.
"Honestly, despite everything that's happened, for myself at the very least, it's something that has never crossed my mind," she said.(T/R04/R03)
Mi'raj Islamic News Agency (MINA)