US-Muslim Interfaith Dialogue Conference Unites 450 Scholars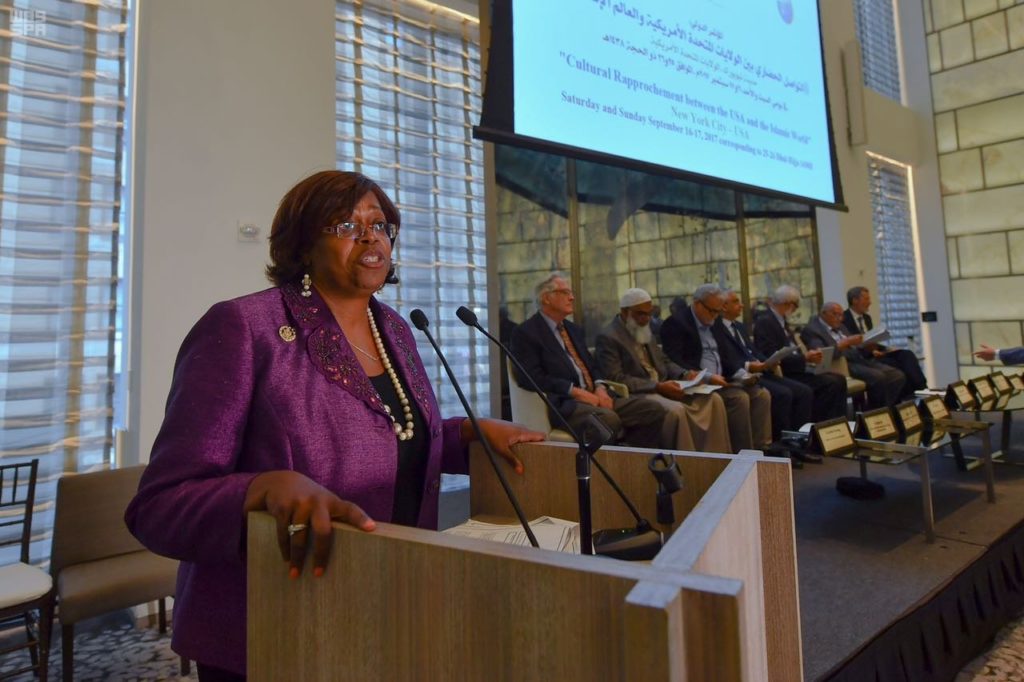 New York, MINA – The World Muslim League (MWL) hosted a conference in New York city focusing on the cultural communication between the United States and the Islamic World with the participation of the United Nations and the presence of 450 scholars and thinkers representing 56 countries.
The conference began on Saturday uniting scholars from both sides under a forum titled "Civilizational Communication between the United States and the Islamic World", Al-Arabiya reported.
The Secretary-General of the Muslim World League Sheikh Dr. Mohammed bin Abdul-Karim Al-Issa said in his speech during the opening ceremony on Saturday that the civilized communication between the Islamic world and the United States has a long history of exchange and cooperation of humanitarian, knowledge, economic and political subjects.
"This distinguished civilized relationship over the years has revealed the grave error of the "Clash of Civilizations" theory that was based on stirring up hatred and racism and erecting imaginary barriers," Al-Issa said.
"But what is important is our understanding of the need for co-existence and cooperation in the light of this understanding to serve not just mutual interests, but to also serve all humanity, to promote social peace and intellectual security and to defeat evil, while enshrining the concepts of righteousness, charity, all without religious, sectarian, ethnic, political, intellectual or other distinction," Al-Issa added.
For his part, Secretary-General for the World Council of Religious Leaders . Bawa Jain said that the "process requires moving from a stage of accepting the other to one respecting the other".
"People of the Islamic and American nations are united in the fight to defeat forces of evil," said William F. Vendley, UN Secretary General of the World Council of Religious Leaders.
Abdallah Bin Bayyah, a Mauritanian professor of Islamic studies at the King Abdul Aziz University in Jeddah, said that the values of Islam are consistent with the US Constitution and that Saudi Arabia holds all the human and religious values that qualify it to lead the Islamic world.
Also attending the conference was Sheikh Abdulrahman al-Sudais, the imam of the Grand mosque in Mecca and the President of the General Presidency for the Affairs of the Two Holy Mosques.
From New York city, Sudais called for the dissemination of a culture of communication to promote the values of justice and equality among human beings.
The Secretary General of the Organization of Islamic Cooperation (OIC), Yousif bin Ahmed Al-Othaimeen, also spoke at the conference and said: "We need a comprehensive approach to dialogue between America and Islamic peoples and focus on common factors."
Al-Issa said that an imbalance in the function of consciousness and thinking has caused humanity many tragedies and that the MWL carries on its global humanitarian mission in which it "calls for communication, understanding and rapprochement to serve mutual interests and serve humanity as a whole".(R/R04/RS5)
Mi'raj News Agency (MINA)