US: Jewish Leader Vows to Register as a Muslim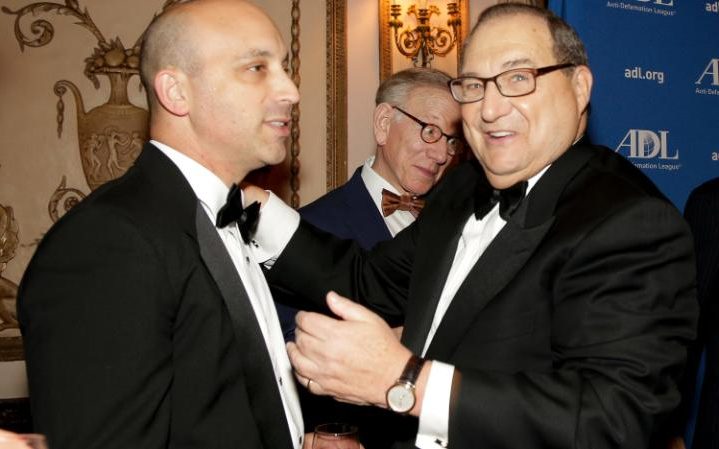 New York, 21 Safar 1438/21 November 2016 (MINA) –  The Jewish director of the Anti-Defamation League (ADL), which campaigns against anti-Semitism and other bigotry, said Friday that he would register as a Muslim if Donald Trump establishes a database of Muslims in America.
"The day they create a registry for Muslims is the day that I register as a Muslim because of my Jewish faith, because of my commitment to our core American values, because I want this country to be as great as it always has been," Jonathan Greenblatt told AFP.
During his campaign, President-elect Trump variously called for banning all Muslim visitors to the United States, subjecting those in the country to loyalty tests and even for some to be deported, Telegraph reported.
Asked on MSNBC in November last year whether the White House should institute a database system to track Muslims in the country, Trump replied, "Oh, I would certainly implement that, absolutely."
Trump campaign attempted to walk back his pledge on Thursday, saying in a statement that the president-elect "never advocated" a registry.
However, at least two prominent Trump supporters raised the prospect again this week, including one who cited World War II-era Japanese-American internment camps as a precedent.
"We've done it based on race, we've done it based on religion, we've done it based on region," Carl Higbie, who during the campaign was spokesman for a pro-Trump "super PAC" fundraising group, said on Fox News.
"As a Jewish community, we know what happens with litmus tests," Greenblatt said. "We can remember. We have painful memories of when we ourselves were identified, registered and tagged."
Greenblatt, who previously worked in the White House as a special assistant to President Barack Obama, also criticized Trump's hiring of Stephen Bannon as his chief strategist.(T/R04/R03)
Mi'raj Islamic News Agency (MINA)