UNRWA Official Urges International Community Not to Forget Gaza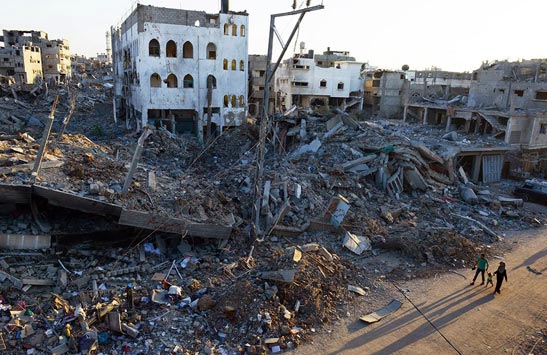 Brussels, 01 Rajab 1437/09 April 2016 (MINA) – A top United Nations Relief and Works Agency for Palestine Refugees in the Near East (UNRWA) called Friday on the global community to act to stop the degradation in the development of Gaza and warned that the situation is far from stable.
"Don't forget the situation that has lasted 65 years. Don't take this current calm as something lasting and that the situation is definitely far from stable," UNRWA Director of Operations in Gaza Bo Schack told journalists in Brussels.
"The message from the population is that they want to see peace that allows them to take care of their families and develop as any human being," he said and called for the lifting of the lifting of the Israeli blockade and siege of Gaza.
Schcak, a Danish diplomat, warned that the Israeli blockade and the siege "has serious negative consequences." He noted that the furniture industry in Gaza has been destroyed as the Israelis prohibit the import of wood over 1 cm thick arguing that it is a dual use material that could be used for building tunnels, Mi'raj Islamic News Agency (MINA) reported, quoting KUNA.
"What we are saying is that this wood is indispensable in order to create employment for young generation. The young population wants to live to care of their families," he said.
"UNRWA today in Gaza is the only pillar to help the population. Our activities have had an huge impact in supporting a population that has little support from any other side," he stressed.
The UNRWA official praised Arab Gulf countries like Kuwait, Saudi Arabia and Qatar for their major support in reconstruction of Gaza especially in housing scheme after the widespread destruction caused by the Israeli military onslaught in 2014.
Currently, the UNRWA Programme Budget, which supports the delivery of core essential services (such as education, health care, relief and social services), in Gaza operates with a large shortfall, projected for 2016 to stand at USD 81 million.
The Agency requires USD 355.95 million for programme interventions in Gaza, including USD 109.7 million for emergency food assistance, USD 142.3 million for emergency shelter assistance, USD 60.4 million for emergency cash-for-work assistance, USD 4.4 million for emergency health and USD 3.1 million for education in emergencies.
Schack is in Brussels for talks with EU officials and EU parliamentarians on the humanitarian situation in Gaza. (T/R07/R01)
Mi'raj Islamic News Agency (MINA)