UN General Assembly Adopts Four Resolutions on Palestine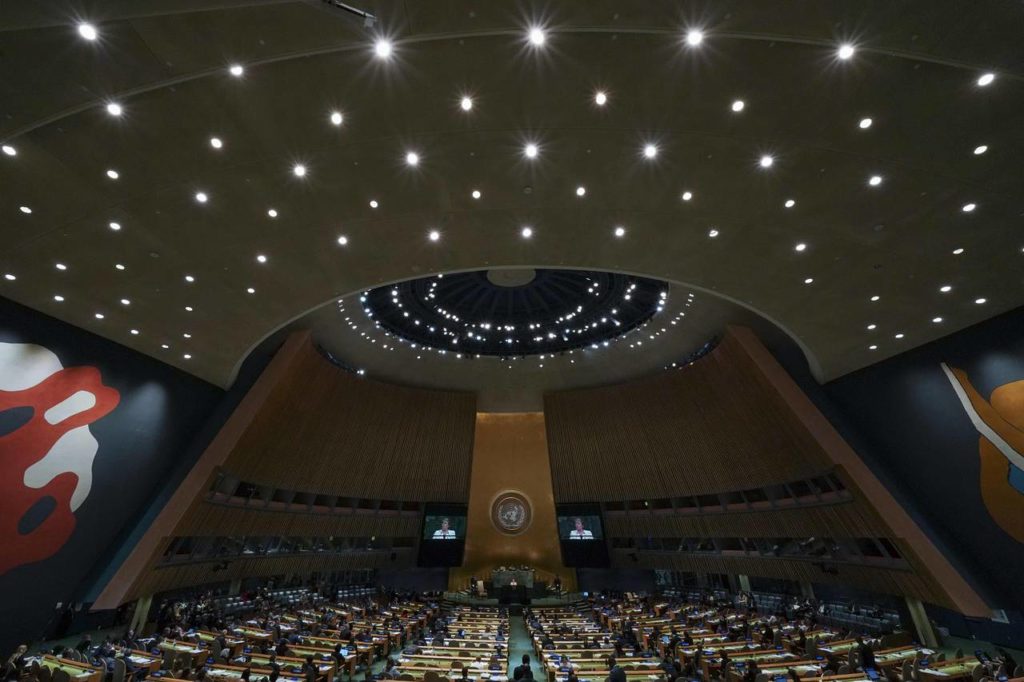 New York, MINA – The UN General Assembly last Tuesday adopted four pro-Palestine resolutions, which defended the pre-1967 borders between Palestine and Israel and renewed the mandates of two UN Palestine bodies, Palinfo reported.
After member states debated on the question of Palestine, the assembly voted on the four draft resolutions one by one. All documents were passed, two approved by an overwhelming majority.
"Peaceful settlement of the question of Palestine," the resolution that won the most support (147 votes in favor, 7 against and 13 abstentions), called upon all states not to recognize any changes to the pre-1967 borders, including with regard to Jerusalem, other than those agreed by the parties through negotiations.
It urged all states not to render aid or assistance to illegal settlement activities by Israel in its occupied Palestinian territory, and to ensure accountability consistent with international law.
The resolution entitled "Committee on the Exercise of the Inalienable Rights of the Palestinian People" requested the UN committee to redouble international efforts aimed at establishing an expanded multilateral framework for the revitalization of efforts to achieve a peaceful settlement of the question of Palestine.
It invited all governments and organizations to extend their cooperation to the committee to perform its tasks.
The two other resolutions, "Division for Palestinian Rights of the Secretariat" and "Special information program on the question of Palestine of the Department of Global Communications," respectively renewed the mandates of the two UN bodies their titles referred to.
At the beginning of Tuesday's debate, the Committee on the Exercise of the Inalienable Rights of the Palestinian People presented its report to the General Assembly.
The committee underscored "the responsibility of states and private entities not to contribute to violations of Palestinian human rights, in particular with respect to settlements in the occupied Palestinian territory, including east Jerusalem."
The committee called unilateral decisions by UN member states to recognize Jerusalem as the capital of Israel and the transfer of embassies in Israel from Tel Aviv to Jerusalem as "null and void."
"It calls upon the member states to rescind those decisions and respect the historic status quo of the holy sites in Jerusalem, and to preserve the legal, demographic and historical multi-cultural and multi-religious status of the city," Adela Raz, rapporteur of the committee, who read the report, said.
The report made these recommendations in an apparent refutation to the United States' recent shift of position to no longer viewing Israeli settlements in the occupied Palestinian territory as illegal.
The recommendations also echoed the General Assembly's resolution that asked nations not to establish diplomatic missions in Jerusalem, adopted in 2017 after the United States moved its embassy from Tel Aviv to Jerusalem.(T/R04/P2)
Mi'raj News Agency (MINA)