UN Blames Saudi Arabia For Civilian Deaths In Yemen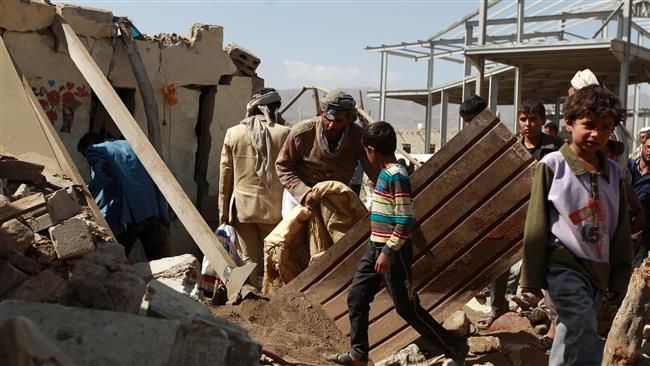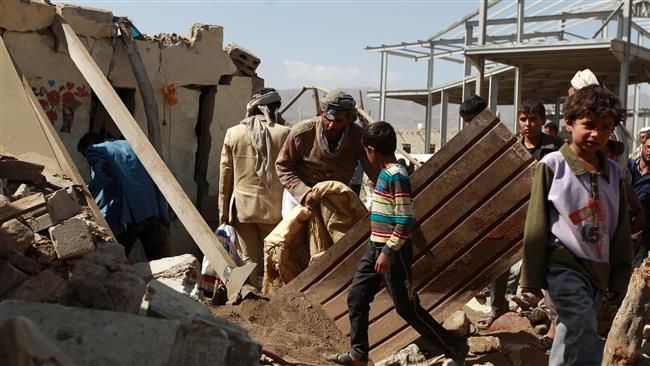 Sana'a, 10 Jumadil Akhir 1437/18 March 2016 (MINA) – The UN human rights chief has held Saudi Arabia responsible for the killing of the majority of civilians in Yemen, decrying recent airstrikes on a market that left over 100 people dead.
"Looking at the figures, it would seem that the coalition is responsible for twice as many civilian casualties as all other forces put together, virtually all as a result of air strikes," Zeid Ra'ad Al Hussein said in a statement on Friday.
The UN rights office said it has tallied 3,218 civilian deaths since the onset of the Saudi air campaign in Yemen a year ago. Press Tv quoted by Mi'raj Islamic News Agency (MINA) as reporting.
Zeid also denounced "the repeated failure of the [Saudi-led] coalition forces to take effective actions to prevent the recurrence of such incidents, and to publish transparent, independent investigations into those that have already occurred."
He also condemned the continued airstrikes against civilian structures such as "markets, hospitals, clinics, schools, factories, wedding parties, and hundreds of private residences" in Yemen despite "international demarches."
"We are possibly looking at the commission of international crimes by members of the coalition," the UN human rights chief warned.
He also expressed deep concern at the Saudi airstrikes that hit a crowded market in the Yemeni province of Hajjah on March 15 and killed 119 people.
The UN rights office said Friday 106 of those killed in the crowded market were civilians, including 24 children.
"The carnage caused by two air strikes on the Al Khamees market … was one of the deadliest incidents since the start of the conflict a year ago," Zeid said.
The statement said the air attacks came as there was "no evidence of any armed confrontation or significant military objects in the area at the time of the attack" besides a small checkpoint 250 meters away.
Zeid also urged the two sides "to swallow their pride and bring this conflict to a halt."
Also reacting to Tuesday's massacre, Yemenis took to the streets in the capital, Sana'a, on Friday in condemnations of the deadly Saudi offensive on their impoverished country.
Yemen has been under military attacks by Saudi Arabia since late March last year. The Saudi military strikes were launched purportedly to undermine the Ansarullah movement and bring former Yemeni president, Abd Rabbuh Mansur Hadi, back to power.
At least 8,400 people, among them 2,236 children, have reportedly been killed and 16,015 others injured, since March 2015. The strikes have also taken a heavy toll on the impoverished country's facilities and infrastructure, destroying many hospitals, schools, and factories. (T/P002/R07)
Mi'raj Islamic News Agency (MINA)