Ukhuwah Islamiyah Creates A Life of Harmony and Peace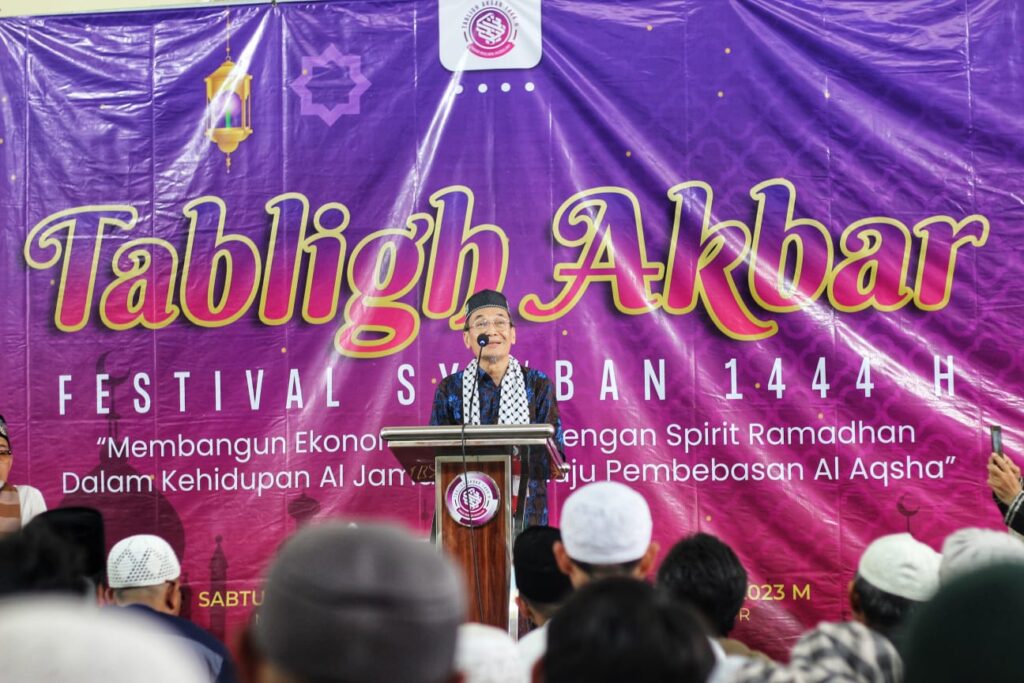 Sheikh Prof. Dr. Datuk Wateu Ibrahim (photo: Abdullah/MINA)
Cileungsi, Bogor Regency, MINA – Filipino Ulama, Sheikh Prof. Dr. Datuk Wateu Ibrahim said, Ukhuwah Islamiyah, a harmonious and peaceful life would be created. Reflected in the life of Ukhuwah Islamiyah, the picture between Muslims as one brotherhood.
"Between one another it is as if they are in a bond," said Datuk Ibrahim in the Tabligh Akbar and the Sya'ban Festival 1444 H held by the Shuffah Hezbollah Islamic Boarding School and the Al-Fatah Madrasa Cileungsi on Sunday.
Datuk Ibrahim also said, Ukhuwah Islamiyyah as described in surah Al-Hujurat verse 10, in fact the believers are brothers. Therefore, make peace between your two brothers and fear Allah that you may receive mercy.
"So we are all brothers in religion, in the bond of brotherhood the strongest bond in the world, people are enemies except love with piety," he added.
Unity according to him, ukhuwah grows in love for Allah is in our midst, it must be avoided that causes our ukhuwah to break.
Tabligh Akbar at Markaz Suffah Pondok Pesantren Al Fatah Pasirangin is held every year before Ramadhan, always holding a central taklim, the goal is to strengthen friendship between the Ikhwan.
Participants attended around 10-15 thousand Muslims from various regions in Indonesia, especially Java, Kalimantan, Eastern Indonesia, and abroad.
Tabligh Akbar and the Sya'ban Festival 1444 H, which peaks on Saturday-Sunday, 18-19 March 2023, is an open recitation that is routinely held every year, at the Al-Fatah Islamic Boarding School Complex, Cileungsi, by presenting speakers from elements of scholars and scholars Muslims according to the main theme. (T/RE1)
Mi'raj News Agency (MINA)