TURKISH ISLAMIC SCHOOLS PROVIDE SPANISH LESSONS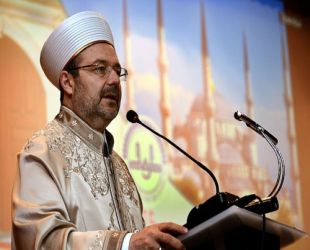 Istanbul, 27 Muharram 1436/20 November 2014 (MINA) – After the first Latin America Muslim Leaders Summit, one of decisions made was for the State Islamic High Schools (Imam Hatip Schools) to deliver lessons in Spanish in Turkey.
One of the final declarations of the summit was the negotion of the needs and requests of the Latin American community for their mosques and prayer centres, Islamic cultural centres, religious education organisations and religious publications and resources. WorldBulletin quoted by Mi'raj Islamic News Agency (MINA) as reporting, Wednesday.
Hosted by the Department of Religious Affairs, the First Latin American Muslim Leaders Summit was represented by 70 delegates from 40 nations of South America and the Carribean.
At the summit, by anaylsying the needs of the various organisations it was concluded that within this framework, with Spanish being a priority, Islamic educational texts, high schools delivering lessons in Spanish.
The Department of Reigious Affairs and the Turkish Religious Foundation consider it necessary to commence religious and charitable services to help with the advancement of Spanish languages based services.
The Department of Religious Affairs has taken on all responsibility of the needs and requests and the devleopment of all necessary collaboration.
The summit will recovene at regular intervals and in the following year a summit titled "World Muslim Minorities" has been put forth for the agenda for the international meeting. (T/P007/R03)
Mi'raj Islamic News Agency (MINA)