TURKISH DELEGATION VISITS GAZA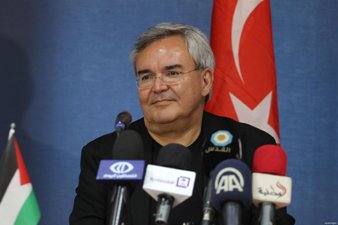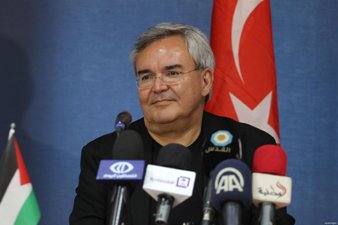 Gaza, 17 Dhulqa'dah 1436/1 September 2015 (MINA) – A delegation from Turkey visited the Gaza Strip on Sunday and met with several Palestinian officials, as well as private sector businessmen, in order to discuss economic possibilities, Anadolu has reported.
On the agenda were plans to boost the Palestinian economy in the territory, as well as the reconstruction of the Gaza Strip after the massive destruction caused by last year's Israeli offensive against the coastal enclave.
"We want to discuss opening the crossings with Gaza and how to be partners with the private sector," the delegation's head, Jofan Sac, told local businessmen.
"We want to hear about the problems from which the private sector is suffering and how to solve them." According to Sac, Turkey has prioritised the reconstruction of Gaza, especially the housing problem, Middle East Monitor (MEMO) reported.
The head of Turkish Industrial Zones, Ahmed Shaker Oglu, insisted that the delegation is there to cooperate, not simply help. "We want to see how to establish an industrial zone in Gaza in partnership with the private sector," he said.
After the delegation's meeting with Labour Minister Mamoun Abu-Shahla, the Palestinian official revealed that Turkey has donated €20 million which will go towards the Palestinian Working Fund, which is aiming to end poverty within 10 years. He told the delegation that if they want to establish an industrial zone in Gaza, they are able to start within 24 hours.
In a separate meeting with the Deputy Leader of Hamas, and ex-Prime Minister, Ismail Haniyeh, the delegation discussed plans to develop the Palestinian economy and solve the different crises facing the Gaza Strip and its people. (T/P002/R04)
Mi'raj Islamic News Agency (MINA)