TURKISH AGENCY COMPLETES THREE PROJECTS IN CAPE TOWN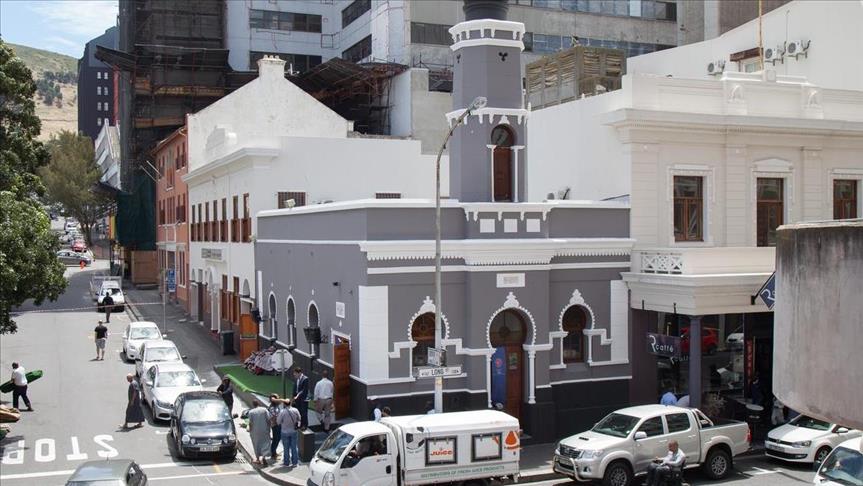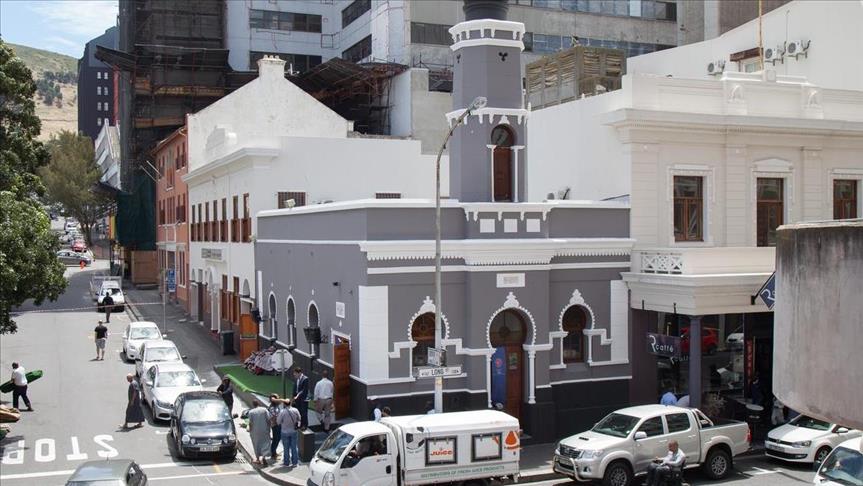 Cape Town, South Africa, 19 Muharram 1437/1 November 2015 (MINA) –  Turkish Cooperation and Coordination Agency has completed three developmental projects in Cape Town that further cements the historical ties between Turkey and South Africa.
TIKA expert Ahmet Izzet Bozbey told Anadolu Agency Saturday that renovations of the Noor el-Hamedia Mosque and Abu Bakr Effendi's grave site were now complete. Also, the Turkish body donated alarm systems, cricket nets and electronic scoreboard to the Ottoman Cricket Club, Anadolu Agency quoted by Mi'raj Islamic News Agency (MINA) as reporting.
The TIKA delegation, headed by Windhoek Coordinator Cuneyt Esmer and accompanied by Windhoek Deputy Coordinator Zubeyr Yakaryilmaz and Bozbey, arrived in Cape Town Friday to attend a ceremony to mark the completed projects and concluded their visit Saturday.
Noor el-Hamedia Mosque had hosted the TIKA delegation for Friday prayers after which Esmer also addressed the Muslim community members gathered there.
"We are very honored to be here and very proud of our relationship with Noor el Hamedia. These moments connect our two countries through timelines of the past and present," he said.
The Noor el-Hamedia Mosque was established in 1881 by two South African students of the Ottoman scholar, Abu Bakr Effendi.
Chairperson of the mosque, Imtiaaz Hashim, appreciated TIKA's efforts. "There were many repairs done such as the ablution facilities, indoor and outdoor painting, electrical plumbing, lighting, as well as the raising of the ceiling on the top floor," Hashim said.
"Prior to TIKA, we attempted to raise funds and only managed to get 10 percent of the required amount. TIKA sponsored $45,000. The 10 percent raised previously was kept for maintenance of the mosque," Imtiaaz added.
The 133-year-old Ottoman Cricket Club organized an event Friday evening, thanking TIKA for its $40,000 worth of renovations.
Ottoman Cricket Club Chairman Fareed Abarahams said: "We maintain strong heritage links to Turkey, and we have been persevering them all these years. If I had to tell our senior cricket team that when they return for pre-season trials that we would have these upgrades, they would definitely not believe me".
South Africa's colonial and apartheid history saw sports take on an integral role of not only recreation but a platform to struggle for freedom. The Turkish origins of the club connect Abu Bakr Effendi's heritage imprint on South African society.
"Slaves organized sports among themselves during the years of segregation. The name of the club was derived from the Ottoman Empire. Two of Abu Bakr Effendi's students started this cricket club back in 1882," President Ottoman Cricket Club President Rydwaun Salie told Anadolu Agency.
TIKA delegation also visited Abu Bakr Effendi's resting place where they sponsored a 183 meter long perimeter fence.
The Tanu Baru Trust received a key from TIKA as a symbol of strengthening of ties between the two institutions.
"Ten years ago, [President Recep] Tayyip Erdogan was here. He came here to Abu Abkr Efendi's grave and he introduced us to TIKA's president. Erdogan said that it was Turkey's duty to fix this area," Abu Bakr Effendi's descendant Kamaal Effendi said.
TIKA completed the three projects over a span of eight months.
"It is my hope that there will be more projects in Cape Town. There is another mosque that needs to be renovated. In 2016, we shall implement this project," Bozbey added.  (T/P010/R03)
Mi'raj Islamic News Agency (MINA)