Turkey's FM Urges Support for Palestinian Statehood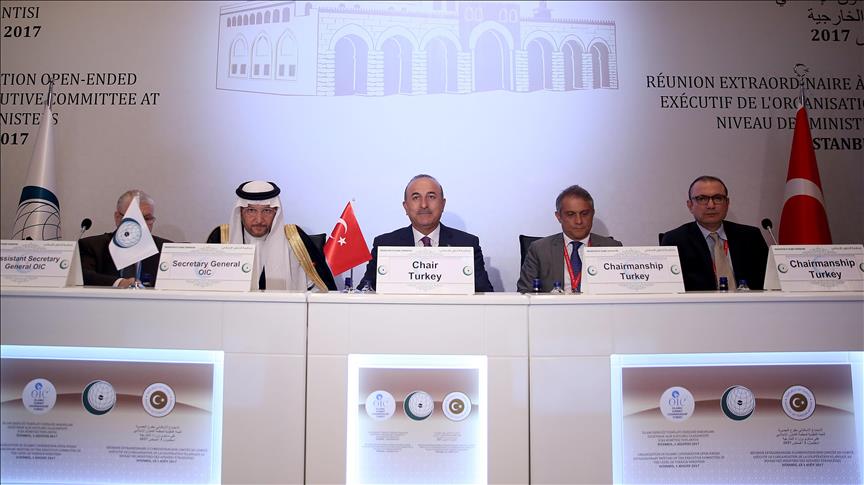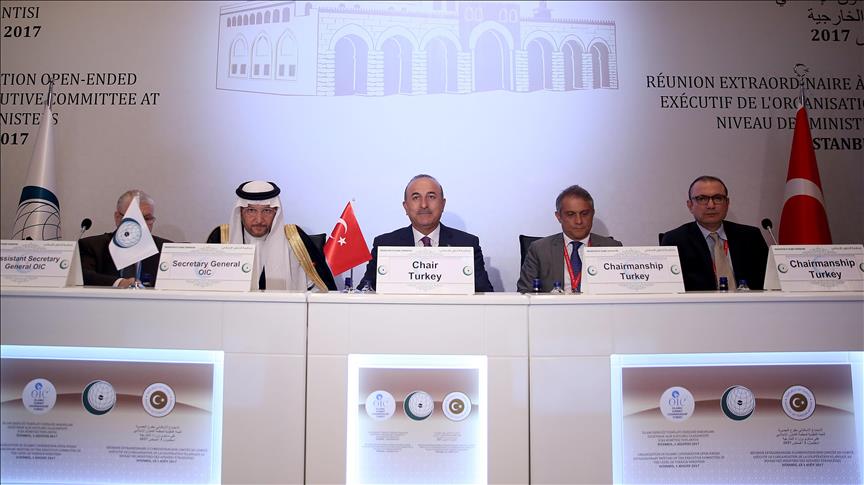 At OIC meeting in Istanbul, Mevlut Cavusoglu (C)urges actions, not just words, to help Palestinians under Israeli occupation – Anadolu Agency photo.
Ankara, MINA – In the wake of the al-Aqsa controversy, Turkey's foreign minister on Tuesday called on the Muslim world to show its support for Palestinians by recognizing the state of Palestine.
"Let's support the millions of Palestinians, who have been forced to stay under Israel's occupation or fled abroad, with our actions, not with mere words," Anadolu Agency quoted Mevlut Cavusoglu as telling a meeting in Istanbul of the foreign ministers of the Organization of Islamic Cooperation (OIC).
"We invite everyone who raised their voice to stop this injustice to recognize the Palestinian state," he said.
Turkey currently holds the OIC presidency.
The meeting follows weeks of controversy over Israeli actions at Jerusalem's Al-Aqsa Mosque in the wake of a deadly shootout.
Israel said the measures were needed for security, while Palestinians called them an effort to put the holy site under Israeli control.
Criticizing the measures, Turkish President Recep Tayyip Erdogan last week called on Muslims to rally to protect Al-Aqsa. (T/RS5/RS1)
Mi'raj Ilamic News Agency (MINA)