Tsunami on Sunda Strait, Tourism Recovery Budget Reaches Rp15 Billion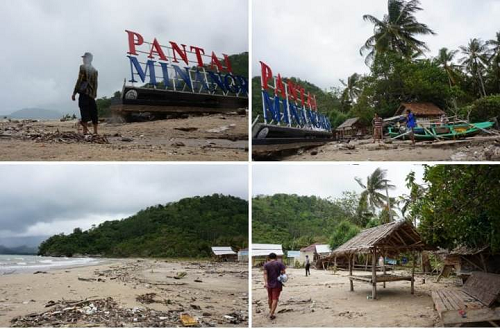 Serang, MINA – Indonesian Ministry of Tourism prepared a budget of Rp15 billion for the recovery of some tourism objects in Banten and Lampung provinces. The two province which were hit by a deadly tsunami in the Sunda Strait on December 22, 2018.
"The total budget for the recovery is Rp15 billion. I think this is enough for the operational budget," Minister of Tourism Arief Yahya said during a coordination meeting, Serang,  Friday. Republika reported.
Yahya held a coordination meeting with Lampung Governor M Ridho Ficardo and Deputy Governor of Banten Andika Hazrumy at Serang District, Friday. He noted that the budget, related to the construction of infrastructure or other public facilities, was set in each relevant institution and ministry, such as the construction of docks by the Ministry of Transportation.
During the tourism recovery period in Sunda Strait, he promised to visit Banten and Lampung every month.
"This is the second time I'm visiting Anyer, then I will go to Carita and Tanjung Lesung," the minister stated.
In addition to the budget devoted to recovery, he said, the 2019 Special Allocation Fund (DAK) of tourism for Banten and Lampung were Rp9 billion and Lampung Rp33 billion, respectively. The Special Allocation Fund could be executed or used for programs planned by each region, in efforts to restore tourism in Banten and Lampung. (T/P02)
Mi'raj News Agency (MINA)